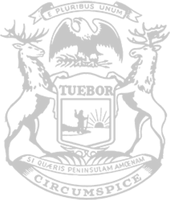 Rep. Hoadley: Democrat antics, add-ons get in the way of real tax relief
RELEASE
|
February 10, 2023
State Rep. Mike Hoadley, of Au Gres, on Thursday voted against a proposal that House Democrats loaded with additional spending and featured accounting tricks to block a long-awaited income tax cut.
Under a Michigan law, the individual income tax rate will be cut this year because the state government received a steep increase in taxpayer dollars. However, the advancing House Bill 4001 redirects funds toward one-time $180 checks in a way that would prevent a long-lasting tax cut from taking effect. The income tax cut would return an estimated $700 million annually to Michigan families, seniors and small business owners as they struggle with rising costs.
"An income tax cut provides real, concise year-over-year savings for hard-working people and their families," Hoadley said. "We should be putting more of people's hard-earned money back in their pockets as they feel the sting of inflation, not stubbornly looking for ways to hold onto it or giving it to corporations. This is a backwards approach that I won't support and my vote today reflects that."
Hoadley criticized Democrats for silencing Republican debate on the House floor prior to HB 4001 being voted on. The first-term legislator said the move continues a troubling trend of discarding discourse and robbing representatives of the people from constructive conversation.
"Many legislators have people in communities they represent who are struggling to make ends meet," Hoadley said. "They want to make sure this is the best deal for them. This plan is clearly not, but that sentiment has been silenced by Democrats as they ram their agendas through.
"The focus should have been on returning money to taxpayers as they struggle with their budgets while state government's keeps growing. Unfortunately, Democrats made this about partisan antics and seeing how much unrelated pork can be packed into one bill."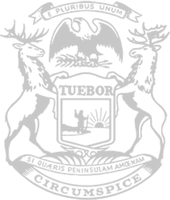 © 2009 - 2023 Michigan House Republicans. All Rights Reserved.
This site is protected by reCAPTCHA and the Google Privacy Policy and Terms of Service apply.