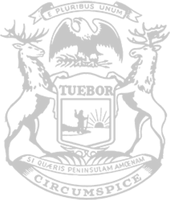 Rep. Hoadley: Budget plan grows government, doesn't address most pressing needs
State Rep. Mike Hoadley today expressed concerns with recently advanced budget plans – outlining wasteful spending and the removal of critical transparency measures for taxpayers and their families.
"Democrats are calling this budget fiscally responsible. I don't think spending $80 billion and continuing to grow government as people around the state struggle with their finances is responsible," said Hoadley, of Au Gres. "We need effective solutions for workers and families that are respectful of the tax dollars we are afforded. These plans miss the mark."
Annual adjusted gross appropriations have increased by over $30 billion from where they were a decade prior. The budget plans for the upcoming fiscal year were also voted on before the state receives revenue estimates – leading to additional questions on what final plans will even look like.
Specific issues that led Rep. Hoadley to vote against the advancing budget measures include:
● Unequal school support. The budget plan heavily favors students in traditional public schools while leaving students in public charter and non-public schools out in the cold. Public schools, including students learning online, will receive a boost in per-pupil funding, but cyber students enrolled in public charter academies will not. In addition, the wealthiest public school students will have access to free breakfast and lunch under the plan while the poorest non-public school students will not. Non-public school students are also excluded from FIRST Robotics grants and participants in the MI Future Educator Fellowship program are excluded from teaching in non-public schools.
● Decreased funding for veterans. The budget plan features a 35 percent spending decrease from current fiscal year spending for the Department of Military and Veterans Affairs. As a veteran himself, Hoadley blasted the move – pointing to funding for a new state archaeologist office and electric vehicles for state employees being declared more important than for those who have bravely served their country. "My office receives countless calls from veterans who are struggling with mental health issues or second guessing how they can afford to live with high prices due to inflation," Hoadley said. "At a time where our veterans need assistance, resources appear to be absent. These courageous men and women sacrificed so much for the state and nation they love and respect, and yet, Democrats continue to push a radical green agenda. It's clear those in charge don't value the mental and bodily wellness of our nation's soldiers."
● A government that inserts itself more into people's lives while being less transparent and accountable. The budget plan would end requirements for state departments to post severance payouts that exceed six weeks of wages online for the public. The payments earned scrutiny as the state responded to COVID-19 and saw various former department heads within Gov. Gretchen Whitmer's administration receive them upon departure amidst public outcry. The budget plans also give more power to unelected bureaucrats, eschew whistleblower protections that would have allowed educators at institutions of higher learning to communicate concerns to the Legislature without fear of punishment, and let teachers encourage students to have abortions.
The House budget plans are contained within House Bills 4244-45, 4246-49, 4280-81, 4286-87, 4289-90, 4292, 4303-04 and 4309-10.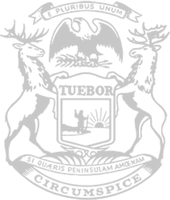 © 2009 - 2023 Michigan House Republicans. All Rights Reserved.
This site is protected by reCAPTCHA and the Google Privacy Policy and Terms of Service apply.