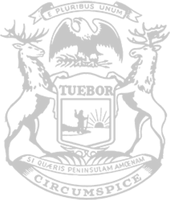 Rep. Hoadley: Budget plan falls short with unsustainable spending
State Rep. Mike Hoadley voted against an advancing budget plan that has ballooned into the costliest in Michigan's history.
Hoadley has been a staunch advocate for state dollars to be used for critical water infrastructure funding and other targeted projects in the budget process that will help people across Northern Michigan. Previously, he participated in a series of appropriation meetings to outline the necessary district projects.
However, the price tag for the total budget plan is an astronomical $82 billion, packed into two bills that offers an all-or-nothing choice and lacked any transparency.
"This is a bloated, fiscally irresponsible and unsustainable budget that relies on taxpayers to foot a larger and larger bill," said Hoadley, of Au Gres. "I speak with many people across our region who have been forced into difficult financial decisions because of inflation. They're seeing state government finances grow while theirs are diminished. That's not the right message to send to hard-working people who fund state government with their dollars.
"There are many things within this plan that will help our communities, but it could have been done with less of a price tag to taxpayers."
Hoadley highlighted $280 million dedicated for local water infrastructure projects aimed at restoring aging communities, while severely scrutinizing the lack of sufficient local road and bridge funding, decreased transparency, $125 million for green energy projects and $7.5 million for community pool facilities in already financially well-off communities. Annual adjusted gross appropriations have increased by over $30 billion from where they were a decade prior.
House Bill 4437 and Senate Bill 173 will soon head to the governor for consideration.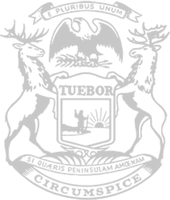 © 2009 - 2023 Michigan House Republicans. All Rights Reserved.
This site is protected by reCAPTCHA and the Google Privacy Policy and Terms of Service apply.