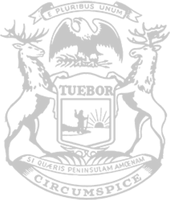 Rep. Hall: Whitmer risking state's economic future by scuttling legislative deal
Plan supported small businesses, large-scale economic opportunities
State Rep. Matt Hall, of Comstock Township, today blasted the governor for backing away from a plan that would make the state more competitive for the jobs of tomorrow and support local job providers that serve as the backbone of Michigan's economy.
Hall, who was recently named Republican Leader-elect for the 2023-24 legislative term, spearheaded negotiations for a supplemental proposal that would have put $200 million toward efforts to help Michigan land good-paying jobs in critical industries. However, Whitmer went back on a deal with the Legislature, killing the chances of it furthering the state's blueprint for economic success.
"We have made it clear that Michigan is going to be a major player for large-scale opportunities that will bring jobs to our state instead of watching them go to other states," Hall said. "This would have been an investment in our workforce and a down payment on our state's potential, but the governor has chosen to not follow through on her original commitment.
"The reality is other states will make these types of plans a priority and their residents and communities will be the beneficiary of transformational opportunities instead of Michigan. That's how this works. We must constantly compete for good-paying jobs in industries such as engineering, electric battery technology, life sciences, and others. Our ability to compete will enhance our ability to bring results. An inability to understand this will have consequences for our state's future."
State Sen. Aric Nesbitt, of Lawton, who will serve as Senate Republican Leader beginning in January, echoed Hall's concerns after Whitmer balked at the plan.
"This was a very disappointing turn from the governor that eliminated a chance to get this done," Nesbitt said. "There was bipartisan support behind this. It would have helped workers and families across Michigan as our state looks to compete. It leaves one to wonder how much is going to get done to bring jobs to our state going forward when Gov. Whitmer changes her mind at the eleventh hour."
The proposal also would have cut red tape for small businesses by exempting delivery and installation from sales tax – a key priority for Hall as he chaired the House Tax Policy Committee during the current legislative term.
Hall examined the issue during committee hearings last year, leading discussions which drove needed reforms. He welcomed small-business owners and certified public accountants to testify on the issue, where they disclosed the Department of Treasury had been auditing small businesses and seeking to collect and remit sales and use taxes on services for delivery and installation. Both groups told the committee they had not received instruction on collecting and remitting until they were being audited, and Hall has worked to shore up the vague and inconsistent application of taxes applied on delivery and installation by pushing for the exemption.
"This uncertainty that was coming from Gov. Whitmer's administration was costing our local job providers time and money as they sought to resolve audits that came with little to no information," Hall said. "Sales tax should not be charged for these types of services, but there was vague direction from the department to small businesses on when these taxes applied. This created a bureaucratic mess, and hard-working people on Main Street would have had relief on this issue."
#####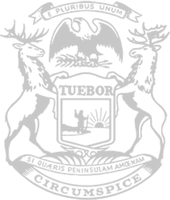 © 2009 - 2023 Michigan House Republicans. All Rights Reserved.
This site is protected by reCAPTCHA and the Google Privacy Policy and Terms of Service apply.