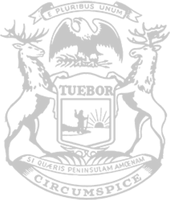 Rep. Hall underscores key protections for residents in COVID-19 response plan
State Rep. Matt Hall and the Michigan House today approved several measures to continue protecting and helping Michigan families during the remainder of the COVID-19 pandemic.
Hall, of Marshall, noted the plan will work to open regional unemployment offices and Secretary of State branches to better serve the public. Michigan residents experienced several months of delays when looking to renew documents or obtain needed unemployment benefits as COVID-19 impacted the state. Retirees would be able to return to work to help Michigan's beleaguered Unemployment Insurance Agency with the overwhelming number of claims.
"I have heard from hundreds of hardworking people in Calhoun and Kalamazoo counties about not being able to get needed unemployment benefits that will help them pay bills and put food on the table for their families," said Hall, who chairs the Joint Select Committee on the COVID-19 Pandemic and held several hearings this summer with officials from both UIA and the state's Department of Labor and Economic Opportunity. "While chairing our select committee, people throughout Michigan have shared similar experiences. Many people had their livelihoods suspended through no fault of their own and these protections will help improve the system so they are able to be paid timely for their claims – while also paving the way for an improved system in future emergencies."
Other advancing proposals – Senate Bills 1094 and 6137 – will aim to reduce the spread of COVID-19 in nursing homes by implementing recommendations of the Nursing Homes COVID-19 Preparedness Task Force. The plans prohibit the return of COVID-19-positive residents to nursing facilities unless they have fully recovered, or the facility has established a state-approved dedicated area to care for people with the virus. In addition, the measures improve quality of life for residents – allowing safe and responsible in-person visitations for all nursing home residents. It also requires health data reporting and a plan to the address testing needs for our most vulnerable.
"These measures develop a smarter approach based on what the Nursing Homes COVID-19 Preparedness Task Force recommended for nursing homes in terms of needs, resident placement and quality of life," Hall said. "I'm pleased our committee has been able to provide a platform for people and experts – including the governor's own appointed experts – to have their voices heard on these issues. The governor was not listening to them even after she convened this panel to provide her with input. The information we received in committee allowed the Legislature to formulate a better plan of action."
In late March, Hall called on Gov. Gretchen Whitmer to extend expiration dates for state identifications, vehicle registrations and other vital documents obtained through the Michigan Department of State – asking for clarification through executive order.
A trio of bills advanced by the Michigan House on Tuesday will extend the validity of vehicle registrations, driver's licenses and state IDs that expired after March 2020 and waive late fees associated with renewing any expired documents.
"Having these provisions in law offers clarity for people as well as law enforcement," Hall said. "Drivers would have peace of mind knowing when they need to get their documents renewed and if they are out-of-date. This is easier for people to understand as we go along in this crisis – and they won't be penalized for something that has been out of their control."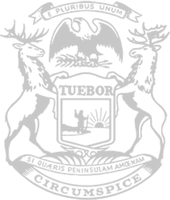 © 2009 - 2021 Michigan House Republicans. All Rights Reserved.
This site is protected by reCAPTCHA and the Google Privacy Policy and Terms of Service apply.