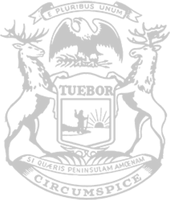 Rep. Hall stresses need for more efficiency, clarity from state's Unemployment Insurance Agency after testimony from acting director
Joint Select Committee on the COVID-19 Pandemic Chair Matt Hall, of Marshall, today issued the following statement after hearing testimony from Liza Estlund Olson, acting director of Michigan's Unemployment Insurance Agency. An outside review of the UIA conducted by Deloitte recently revealed the agency's decisions regarding personnel, technology and response strategy were responsible for Michigan being more vulnerable to fraud. The committee, which has emphasized getting people paid timely for their claims while protecting against fraud in past hearings with UIA, spoke with Olson on the agency's progress in fulfilling claims, current plans of action and best practices for future crises:
"This hearing confirmed to me what a recent third-party report showed regarding UIA and what I have been concerned about for months prior to the report – they do not have their house in order. The disarray and lack of leadership within the agency has been clear with former director Steve Gray's recent resignation and I am hopeful acting director Olson can provide a fresh perspective and clean things up. People across Michigan have been put out of work through no fault of their own and are relying on this agency to help pay bills and support their families.
"UIA has consistently struggled to pay people for weeks owed as it stands now. They have been slow to fulfill legitimate claims and pay people timely, and they have made decisions that have led to more fraud. So it's troubling that their go-to solutions are to extend the number of allowable weeks for unemployment benefits by six and increase payments. This is also what Director Gray had been advocating for and the same thing we've heard from Gov. Whitmer's administration for months. Had we increased the benefit amount when Gov. Whitmer's administration first asked us, the fraud problem we have seen would be even greater.
"UIA was not sure in our hearing how much this would cost, and this is concerning from a planning standpoint given that part of the strategy from Gov. Whitmer's administration to address COVID-19 has been to shut down business sectors throughout the state and put people out of work. The agency needs to restore confidence that they can prevent fraud and that they can pay out benefits before any discussion about tinkering with the amount of benefits that are paid out.
"The UIA's trust fund is being depleted. We heard from acting director Olson that it was over $4 billion at the start of COVID-19 and now it is under $1 billion. The fraud – which the report showed the agency played a part in by disabling fraud detection tools and reassigning fraud investigation personnel – has accelerated this depletion. The Department of Labor and Economic Opportunity estimated in June that losses from fraudulent claims will be in the hundreds of millions of dollars. Small businesses that pay into this system are struggling because of Gov. Whitmer's orders and they will struggle more when they're asked to pay more to replenish the fund. We need a better plan to establish a trustworthy and efficient system."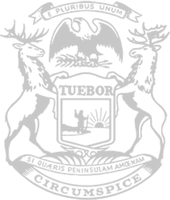 © 2009 - 2021 Michigan House Republicans. All Rights Reserved.
This site is protected by reCAPTCHA and the Google Privacy Policy and Terms of Service apply.