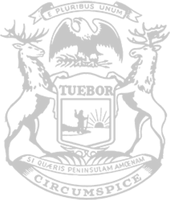 Rep. Hall proposal working to protect children and promote transparency signed into law
A plan from state Rep. Matt Hall offering needed transparency for investigations into the state's child welfare system was signed into law Thursday by Gov. Gretchen Whitmer.
Hall has taken a leading role to protect children through his work on the legislation. The first-term lawmaker chairs the House Oversight Committee, which has worked through several reforms after a series of audits over the past two years raised concerns about the state system and how specific issues are addressed.
The new law increases transparency and accountability by requiring the Office of Children's Ombudsman (OCO) to publicly release findings and recommendations related to a child abuse or death investigation within 30 days of a case's closure date and with confidential information redacted.
"This legislation will spur changes that protect the lives of Michigan's children in the future," said Hall, of Marshall. "We needed to provide accountability and transparency because the public was not able to review the findings of these investigations. When you can't review the findings, needed improvements can't be made to the child welfare system to keep kids in that system safe. This is vitally important because the well-being of these children is charged to the state."
The OCO was created to independently investigate complaints involving children in the child welfare system – which includes Children's Protective Services, foster care, juvenile justice and adoption – and is required by law to independently investigate the death of any child whose family has had prior contact with the child welfare system in the previous two years.
The OCO is tasked with determining whether Children's Protective Service caseworkers followed law and protocol or could have intervened differently to better protect a child. The office also can look into complaints submitted by the public regarding the agency's treatment of children who have been abused or neglected.
The OCO supported House Bill 5248, now Public Act 185 of 2020, as it has moved through legislative committees and unanimous votes of approval in the House and Senate.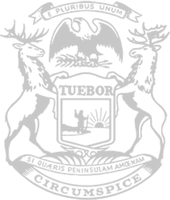 © 2009 - 2023 Michigan House Republicans. All Rights Reserved.
This site is protected by reCAPTCHA and the Google Privacy Policy and Terms of Service apply.