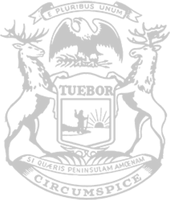 Rep. Hall: Governor's veto undermines efforts to restore confidence in Michigan elections
State Rep. Matt Hall of Marshall said Gov. Gretchen Whitmer's veto of voter verification legislation will hurt efforts to restore confidence in future Michigan elections.
Whitmer rejected House Bill 4127, which would have established a procedure to ensure the state's qualified voter list is up to date and accurate. The measure sponsored by Hall outlined procedures to remove individuals listed on the qualified voter file with unknown dates of birth after ample time for research and verification. The governor also vetoed House Bill 4128, which would have removed the names of voters who had not cast ballots in over 20 years.
Hall led a House Oversight Committee hearing during the 2019-20 legislative term where the state's non-partisan, independent Auditor General disclosed that hundreds of people on Michigan's voter rolls are listed as being over 120 years old – which would be older than the oldest known living person. In addition, it was estimated that 300,000 people on the rolls were inactive voters who haven't voted in over 20 years.
"This legislation was introduced as a direct result of an issue identified by the Auditor General," Hall said. "Rather than work with the Legislature to address an obvious concern, the governor has inexplicably decided to leave the door open to potential problems with the state's official voter list. Her position just doesn't make sense.
"These changes were needed to ensure our voter rolls are accurate and to restore confidence in Michigan elections moving forward. People who have died or moved away from Michigan decades ago should not be on official voter rolls. This plan provided a chance to clean up voter lists and improve our elections process, and the governor is throwing it away."
Hall said the issue was amplified by the mailing of unsolicited absentee ballot applications to people throughout the state. Hall also noted that expanded methods for voting registration has put more emphasis on accurate voter rolls than ever before – and that robust upkeep would lead to restored confidence.
#####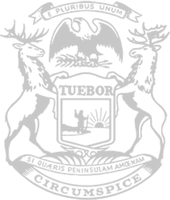 © 2009 - 2022 Michigan House Republicans. All Rights Reserved.
This site is protected by reCAPTCHA and the Google Privacy Policy and Terms of Service apply.