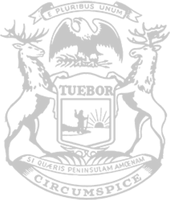 Rep. Hall: Election discussion delivers meaningful ways to improve process
RELEASE
|
November 19, 2020
House Oversight Chair Matt Hall, of Marshall, today issued the following statement after a joint hearing of the House and Senate Oversight Committees. The legislative bodies heard from Antrim County Clerk Sheryl Guy, Ingham County Clerk Barb Byrum and Kent County Clerk Lisa Posthumus Lyons on their respective election processes:
"Based on the testimony and answers provided by Kent County Clerk Lisa Posthumus Lyons and Ingham County Clerk Barb Byrum, I think we can find bipartisan solutions to restore confidence in our state's elections.
"We can look into the signature verification process to ensure people turning in absentee ballot applications are legal, eligible Michigan voters and that ballots being turned in are signed by the eligible voter. At the local level for our clerks, there's no consistent training or statewide standard – so we need to figure out how to make sure there aren't inconsistencies from one county or community to the next.
"The qualified voter file is also an issue where we can find common ground. There are too many ineligible people on our lists and one way we can fix that is to empower our county clerks – especially with dead people still on the rolls. County clerks have that information, but can't do it. They can only forward it on and hope it gets taken care of before the next election. Reports that Rock the Vote and other third-party organizations have access to the qualified voter file are also troubling. This means they have access to personal and sensitive information from Michigan voters and neither clerk could identify the reason for that.
"The Michigan Constitution charges the Legislature with enacting laws to preserve the purity of elections, to guard against abuses of the elective franchise and to provide for a system of voter registration and absentee voting. We have seen issues with multiple counties in Michigan, including reporting errors in Antrim. With time to prepare to answer questions from our committee, the county clerk did not seem to have a firm grasp of the problem that unfolded there. Another county clerk had to explain to her what happened and that this issue would have been caught during the canvassing process. Proper attention paid by the Antrim County clerk would have noticed an abnormal result that contradicts her county's voting, and then there was poor communication to explain what happened. It appears the office is in need of better training to be able to operate its software and machines so this incompetence is not repeated.
"We will continue to look into concerns and irregularities with our state's election process. This is an ongoing effort. We are going to be speaking with software provider Dominion to get additional answers for people with concerns. We remain committed to preventing issues like this from happening again."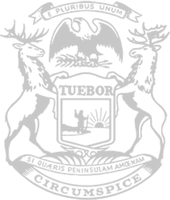 © 2009 - 2021 Michigan House Republicans. All Rights Reserved.
This site is protected by reCAPTCHA and the Google Privacy Policy and Terms of Service apply.