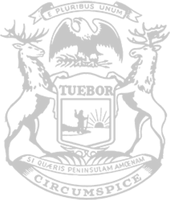 Rep. Hall: Balanced policy, committed partnership key to addressing COVID-19 response moving forward
Joint Select Committee on the COVID-19 Pandemic Chair Matt Hall, of Marshall, today issued the following statement in response to testimony from Dr. Joneigh S. Khaldun, Chief Medical Executive and Chief Deputy Director for the Michigan Department of Health and Human Services, and state epidemiologist Dr. Sarah Lyon-Callo. The hearing focused on policy decisions that have been made in response to COVID-19 in Michigan and what went into those decisions:
"The recent Supreme Court ruling was clear. Gov. Gretchen Whitmer's administration needs to partner with representatives of the people to develop a smarter plan of action in response to this crisis. Legislators on our committee have heard from people across the state who have had their lives and livelihoods impacted by COVID-19. There have been unintended and concerning consequences stemming from the administration's policies over the past several months – and those have taken a back seat.
"We must achieve a balance that keeps people and our state's economy healthy. Millions were forced out of work through no fault of their own and had immense difficulty getting needed unemployment benefits to pay bills and support their families. Prolonged isolation has given way to an increase in depression, substance abuse and suicide.      People were afraid and unable to go in for needed medical procedures. Local health officials must have more information and input as they address their specific areas of the state – which are unique with case totals, hospital capacity and other elements. While Dr. Khaldun said many times before our committee today that the focus has been about the virus and mitigation, there are many important factors to consider as we respond to an emergency.
"We must get answers on the thought process behind the broad decisions that were made seemingly independent from data and recommendations for outdoor and indoor establishments, large groups and incremental re-openings. Bars were closed, then opened, then closed again. COVID-19 patients were placed in nursing homes with healthy residents when the data showed the danger of the virus in long-term care facilities. Using a motorboat was banned. What information supported these decisions? Who supported them? It's important for people in these industries to know what was behind decisions that have directly impacted their lives.
"Good partners communicate and share strategies as they work together. It's important to open that channel while following all the data and science involved as we take a holistic approach to our response efforts."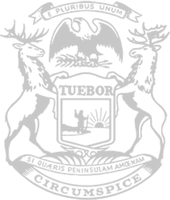 © 2009 - 2023 Michigan House Republicans. All Rights Reserved.
This site is protected by reCAPTCHA and the Google Privacy Policy and Terms of Service apply.