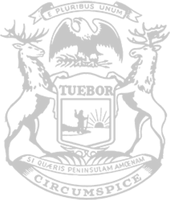 Rep. Hall: Advancing economic development plan puts Michigan on the fast track to prosperity
State Rep. Matt Hall, of Marshall, today voted to approve a wide-ranging economic and workforce development plan as the state looks to position itself for prospective projects to create jobs across Michigan.
House Bill 5602 creates the Strategic Outreach Attraction Reserve (SOAR) Fund to house appropriated money and make the state competitive in attracting cutting edge jobs and ventures. The fund will distribute money to a pair of other funds created within corresponding legislation dedicated to site readiness and critical industry development.
"Our old economic development tools are no long working. That has been made abundantly clear in recent weeks and months with announcements and development projects that did not include Michigan," Hall said. "The truth is you can't keep wishing for these types of opportunities to show up on your doorstep. We can't operate under the assumption that because we've had a strong relationship with a particular company or entity for decades, we're going to be their first and only choice when they want to grow. Other states have been proactive in pursuing these opportunities, and it's time for Michigan to do the same."
Hall pointed to Ford Motor Company's recent decision to build two massive sites in Kentucky and Tennessee that will produce electric trucks and batteries to power future vehicles. The investment by Ford is the largest-ever U.S. investment in electric vehicles at one time by an automotive manufacturer. Along with money from partner SK Innovation, roughly $11.4 billion will be spent to build the complexes and nearly 11,000 new jobs could be created between the two states.
As the state has been slow to emerge from COVID-19 and shutdown orders in response, the announcement was a blow to the state's rich production and manufacturing history.
"That was a major opportunity missed for our state," Hall said. "The governor has the responsibility to bring these opportunities home. We're working to supply the tools to recruit large employers to Michigan and land projects, and we are showing those looking at Michigan that our state wants them and we will provide the resources necessary to get them.
"We've talked a lot about coming out of COVID-19 in a successful fashion as a state and delivering needed resources to make that possible. These plans work hand-in-hand with those efforts."
Money in the SOAR Fund that is restricted at the close of the fiscal year must remain and won't lapse to the state's general fund, meaning the state can build up savings over time to attract and develop projects as opportunities arise.
For needed transparency, the Department of Labor and Economic Opportunity must transmit a report on fund activities to the Legislature, the Secretary of State and House fiscal agencies in both the House and Senate by March 15 of each year. A series of safeguards and benchmarks will also be put in place for projects using allocated funds to ensure money is not wasted on promises that don't come to fruition.
Hall recently introduced similar legislation working to increase Michigan's development potential. House Bill 5601 establishes a research and development tax credit for semiconductors, advanced automotive projects such as electric battery technology, and life sciences. The bill would put the state at the forefront of helping establish a domestic semiconductor industry and address a shortage that has severely hampered the country's auto industry.
HBs 5602-04 now move to the Senate for further consideration.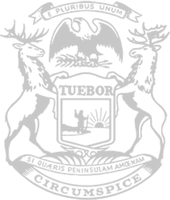 © 2009 - 2022 Michigan House Republicans. All Rights Reserved.
This site is protected by reCAPTCHA and the Google Privacy Policy and Terms of Service apply.