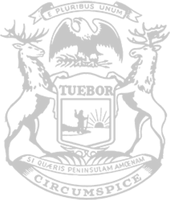 Reps. Annette Glenn and Beau LaFave testify in the House Oversight Committee.
Rep. Glenn details new measure to crack down on 'hush money' agreements in Michigan's state government
Rep. Annette Glenn, R-Midland, today continued her efforts to crack down on "hush money" and "golden parachute" deals in Michigan's state government.
Glenn testified on her new measure that, with rare exceptions, would ban the use of contracts prohibiting state officers from disclosing information about their official duties. A state employee who authorizes a "hush money" deal could be fined up to $2,500, and the attorney general would be authorized to take them to court for violations.
The need for reform has taken on new urgency since Gov. Whitmer used confidentiality clauses in separation agreements for her public health director and unemployment agency chief in the midst of the COVID-19 pandemic.
"The use of 'hush money' deals and gag orders erode faith in state government. We can't allow these practices aimed at hiding the truth to continue," Glenn said after testifying for the House Oversight Committee. "The people of Michigan deserve an open, honest and transparent government. They're the ones paying for it and relying on the services it provides. These reforms are absolutely vital to ensure accountability and restore faith in the people's government."
Glenn's proposal – House Bill 4588 — would allow extremely rare exceptions such as when confidentiality clauses are needed solely to protect against the disclosure of trade secrets in information technology or other areas. Her proposal could work in unison with related measures being introduced in the Legislature that would limit the use of "golden parachute" severance agreements in general.
The sudden resignation of Robert Gordon – Whitmer's former Department of Health and Human Services director – exemplifies the need for broad reform. His $150,500 "golden parachute" deal initially included a confidentiality clause that Whitmer abandoned only after Glenn announced her reform measures. But even with the revised deal, Gordon and Whitmer still aren't talking. Among Whitmer's other severance deals is former Unemployment Insurance Agency Director Steve Gray, who received an $86,000 payout.
"Confidentiality clauses are part of the problem, but large severance 'golden parachute' agreements are also troubling and may buy silence in themselves," Glenn said. "In this case, we're left without answers about the governor's nursing home policies and other decisions affecting lives and livelihoods in the middle of a global pandemic. It isn't right, and it's got to change."
Glenn — chair of the House Appropriations Subcommittee on Environment, Great Lakes, and Energy – also is pushing for all House Appropriations subcommittee chairs to include language in their respective budget proposals aimed at exposing and preventing similar "hush money" contracts. Her plan would require disclosure of severance packages for department directors, deputy directors and other high-ranking administration officials within 14 days of the agreements being signed – and the name of the official and the amount of money received must be disclosed. Her plan also would require public posting of any severance agreement in excess of $5,000, regardless of position held by the department employee, and require annual reports to the Legislature on how much severance money was paid out, and to how many employees.
Glenn is fighting for more transparency and accountability in several other ways. Her legislation requiring the governor and Legislature to follow freedom-of-information laws was unanimously approved by the Michigan House earlier this month.
Glenn also is advancing legislation to establish whistleblower protections for state employees who raise concerns about how their departments operate.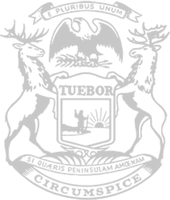 © 2009 - 2021 Michigan House Republicans. All Rights Reserved.
This site is protected by reCAPTCHA and the Google Privacy Policy and Terms of Service apply.