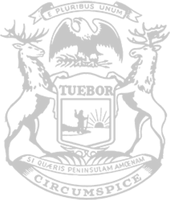 Michigan House approves Rep. Glenn's plan to make state government more open and accountable
Rep. Annette Glenn, R-Midland, today announced the Michigan House overwhelmingly approved a key pillar of her plan to make state government more transparent and accountable.
Glenn's measure is part of a bipartisan package that would make the Legislature and governor's office subject to freedom of information or "sunshine" laws. The comprehensive measures would end Michigan's status as one of the very few states that still exempts the governor and state lawmakers from these transparency measures.
"Michigan should have made these reforms long ago," Glenn said. "All we need do is look at the past few months to understand the urgent need for reform.
"We had a governor pay 'hush money' to the public health director and unemployment agency director as they resigned in the middle of a global health and economic crisis. We had a fresh round of criminal charges in the Flint water crisis. And our out-of-touch state laws put roadblocks in the way of people seeking answers, truth and justice. These laws must change – and they must change now. I call on the Senate and the governor to embrace these reforms, put them into law and do the right thing for the people of Michigan."
The plan sponsored by Glenn and her colleagues would make the Legislature subject to a new Legislative Open Records Act, while the governor and lieutenant governor would be required to follow the Freedom of Information Act.
Glenn is the main sponsor of a measure that would outline how members of the public could appeal excessive fees or improper denials related to records requests. Her bill was approved by the House unanimously, as were many others in the package.
"Government must be open and accountable to the people who pay for it and rely on its services," Glenn said. "These measures are a fundamental, necessary step to rebuild faith and trust in state government."
The measures – House Bills 4383-92 – advance to the Senate for further consideration. Similar measures were approved by the House in the last legislative session but did not advance in the Senate.
Glenn is working to bring transparency and accountability to state government on several other fronts.
In the wake of "hush money" payouts to former Department of Health and Human Services Director Robert Gordon and former Unemployment Insurance Agency Director Steve Gray, Glenn is exploring ways to prevent such payments as part of the new state budget process. Although Gordon and Gov. Whitmer reportedly agreed to waive the nondisclosure agreement after public backlash, Glenn said "it's troubling the agreement happened in the first place, and preventive measures must be put in place moving forward."
Glenn also is advancing legislation to establish an ombudsman's office that whistleblowers could contact without repercussions or having their identities disclosed – an effort to help state employees raise concerns about possible problems in their departments.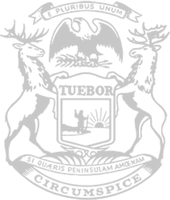 © 2009 - 2021 Michigan House Republicans. All Rights Reserved.
This site is protected by reCAPTCHA and the Google Privacy Policy and Terms of Service apply.