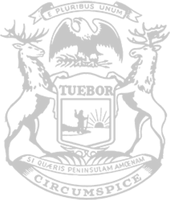 Rep. Frederick supports plan to end governor's COVID-19 nursing home policy
State Rep. Ben Frederick last week supported a plan to end the governor's nursing home transfer policy. The much-criticized policy has been shown to have contributed to additional risk and exposure for vulnerable residents and staff. Michigan has lagged behind all other states in bringing an end to such transfers.

Frederick, of Owosso, said the mandate to put COVID-19 patients into long-term care facilities housing uninfected residents was decided by the governor without legislative input, despite repeated warnings from both nursing home facilities and the state's hospital systems.

"This is a tragic situation which came about only after urgent concerns from our nursing homes and hospital systems went unanswered." Frederick said. "As early as mid-March and again in April immediately following the executive order, those we count on in health care who were asked to implement this stated they had received no notice of the executive order, no input, no collaboration and had woefully inadequate supplies of personal protective equipment. There was a statement made that COVID exposure among our elderly was not only a possibility, but a certainty. Sadly, these warnings from our frontline workers were not heeded and we witnessed an unfolding tragedy within the very places where the most vulnerable of our people reside."

Nearly 2,000 nursing home residents have died in Michigan and account for a third of the total deaths in the state.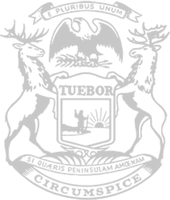 © 2009 - 2021 Michigan House Republicans. All Rights Reserved.
This site is protected by reCAPTCHA and the Google Privacy Policy and Terms of Service apply.