Rep. Doug Wozniak declares Patriot Week in Michigan
RELEASE
|
September 15, 2023
State Rep. Doug Wozniak proudly introduced a plan this week to recognize Patriot Week in Michigan.
Wozniak's resolution, which is adopted annually by states across the nation, declares the period of Sept. 11 to Sept. 17 as "Patriot Week." This time serves to honor the enduring spirit of patriotism and civic engagement that has shaped Michigan and the United States of America, and offers an opportunity for Michiganders to reflect on the principles and values that unite the nation.
"Patriot Week renews America's spirit by deepening our appreciation for the symbols, historical documents and events that make it the greatest nation in the world," said Wozniak, of Shelby Township. "Anchored by the key dates of September 11 – 9/11 Memorial Day – and September 17 – Constitution Day, Patriot Week serves as a reminder for us all to look back on our country's rich history – from our Founding Fathers to the U.S. Constitution and famous historical speeches, to various versions of our nation's flag, and more."
Wozniak encourages Michigan residents to join the celebration, and take time to appreciate the history of the U.S.A.
House Resolution 132 was adopted by the Michigan House with bipartisan support.
PHOTO INFORMATION: Rep. Doug Wozniak urges support for House Resolution 132 to declare September 11-17, 2023, as Patriot Week in Michigan, on the House Floor on Tuesday, September 12. The resolution was adopted by the House.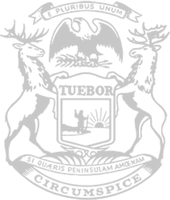 © 2009 - 2023 Michigan House Republicans. All Rights Reserved.
This site is protected by reCAPTCHA and the Google Privacy Policy and Terms of Service apply.