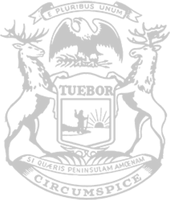 Rep. Damoose continues to protect key infrastructure, seeks to ensure security for Michigan airports
RELEASE
|
September 14, 2022
Lawmaker urges legal clarification in testimony before House panel
Building on his efforts to secure critical infrastructure, state Rep. John Damoose on Tuesday testified before the House Committee on Transportation in support of his plan to protect Michigan airports by clarifying a state law that restricts weapon possession in airport sterile areas.
The sterile area is the part of the airport past the security screening. Michigan law already prohibits possessing or carrying a firearm, explosive, knife, or other dangerous weapon within a commercial airport's sterile area, but Damoose, R-Harbor Springs, is working to close a loophole noticed by county prosecutors. Damoose said updating state law to remove confusion would ensure airport weapon crimes can be prosecuted.
"Airport security helps protect aircraft, passengers, and crew to avert catastrophes," Damoose said. "That's why Michigan law prohibits taking dangerous weapons into an airport's secure, sterile area, but because of a change at the federal level, our state law is now unclear. This confusion could interfere with prosecuting criminals who put safety at risk.
"By bringing the law up to date, my plan will protect our airports, which are truly critical infrastructure in our state. Legal clarity will ensure airport security."
Current state law defines the sterile area based on an outdated federal rule; the statute references a part of the Code of Federal Regulations that no longer deals with airport sterile areas. Damoose's House Bill 6123 updates the law to define sterile area based on current federal regulations.
Damoose introduced the committee to Prosecutor James Linderman from Emmet County, where Pellston Regional Airport is located. Linderman testified that a correct definition in law will ensure that citizens and law enforcement know exactly what is prohibited, and that prosecutors can press charges against violators based on the clear criminal law.
Securing Michigan transportation and infrastructure is a priority for Damoose. He is also the sponsor of House Bill 5315, which would increase penalties for illegal entry to major state tunnels and bridges, including the Mackinac Bridge. The bill passed the House of Representatives earlier this year with overwhelming bipartisan support, and it is currently under consideration by the Senate after earning unanimous approval from a Senate committee.
###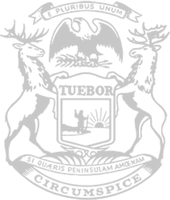 © 2009 - 2023 Michigan House Republicans. All Rights Reserved.
This site is protected by reCAPTCHA and the Google Privacy Policy and Terms of Service apply.