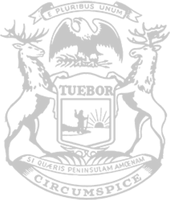 Rep. Carra spearheads multi-state effort to protect unborn
Legislators file 'friend of the court' brief with U.S. Supreme Court
In an argument submitted to the U.S. Supreme Court, Rep. Steve Carra today led a national coalition of state legislators in defending the ability of state governments to protect mothers and unborn children.
"Our nation was founded to preserve the unalienable right to life, but our Supreme Court has sadly undermined that right for the most vulnerable," said Carra, of Three Rivers. "Babies in the womb are unique human lives — not potential lives — and deserve full protection of their human rights. For decades, the court has severely limited state legislatures' ability to determine the best way to protect the unborn. A full reversal of this egregiously wrong precedent is long overdue."
Carra submitted an "amicus curiae," or "friend of the court," brief in Dobbs v. Women's Health Organization, an upcoming Supreme Court case concerning a Mississippi law generally prohibiting abortions after 15 weeks gestation. In addition to Carra, 320 other state legislators from 35 states — including 41 other Michigan legislators — signed onto the brief.
The legislators urged the court to uphold the Mississippi law and overturn the cases of Roe v. Wade and Planned Parenthood of Southeastern Pa. v. Casey, which asserted the existence of a constitutional right to abortion in many cases. The lawmakers argued the cases were wrongly decided and the Constitution leaves to state governments the power to determine the proper way to prevent abortion.
"After an estimated 62 million abortions and counting in the United States since Roe was wrongly decided, it is time to protect life and make abortion unthinkable," Carra said.
Carra and the other legislators argued in the brief, "The Court now has the chance to right a constitutional, precedential, and historical wrong. The ability of the State Legislators to perform their duty depends on it."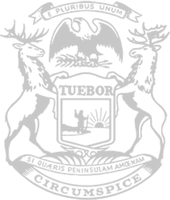 © 2009 - 2022 Michigan House Republicans. All Rights Reserved.
This site is protected by reCAPTCHA and the Google Privacy Policy and Terms of Service apply.