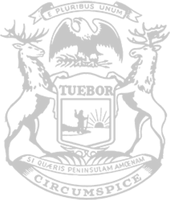 Rep. Bellino: Governor's agriculture department explains actions amid COVID-19 era
RELEASE
|
February 10, 2021
State Rep. Joe Bellino recently questioned Michigan Department of Agriculture and Rural Development (MDARD) officials regarding the department's enforcement of public health orders throughout the coronavirus pandemic.
Bellino, a member of the House Agriculture Committee, questioned MDARD officials during committee testimony last week. He said it'simportant to get a better understanding of the MDARD's actions amid the pandemic as Michigan's dining industry and its thousands of workers have been hurting significantly.  
 "Michigan's restaurant owners and employees are barely hanging on because of the numerous orders from the governor's administration," said Bellino, of Monroe. "And many have tragically had to close their doors for good. As if that wasn't difficult enough, they've had to deal with the threat of MDARD writing confusing violations. We already have thousands of workers who were laidoff through no fault of their own because of shutdown orders, and they deserve answers. Why is MDARD now shutting down businesses and putting out press releases when they have never done so in the past? None of it makes any sense."
MDARD Director Gary McDowell and Food and Dairy Division Director Tim Slawinski said the department's actions rest on the determination that the potential for spread of the coronavirus is "an immediate threat," despite there being very little public health evidence that dining at a restaurant correlates to an immediate threat of contracting the virus. This determination has resulted in the use of MDARD's powers under Michigan's Food Law to close down restaurant operations across the state.
 "I want to thank MDARD officials for taking the time to explain their actions during these challenging times," Bellino said. "Our restaurant workers deserve to have full transparency, and these conversations are a way for us to all learn together."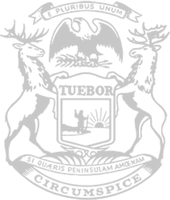 © 2009 - 2021 Michigan House Republicans. All Rights Reserved.
This site is protected by reCAPTCHA and the Google Privacy Policy and Terms of Service apply.