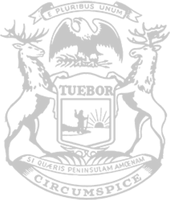 Rep. Beeler votes to override Gov. Whitmer veto of bipartisan business relief plan
State Rep. Andrew Beeler and the Michigan House today attempted to override Gov. Gretchen Whitmer's veto of a bipartisan plan to give businesses tax relief for equipment purchased to reduce the spread of COVID-19.
"Government lockdowns and restrictions imposed major burdens on Michigan small businesses," said Beeler, of Port Huron. "Now, Gov. Whitmer, who was responsible for the onerous mandates, has vetoed a tax cut which passed the House and Senate almost unanimously. The veto of legislation that had this much bipartisan support is a testament to the governor's lack of respect for the legislative branch."
House Bills 4224 and 4225 were introduced by Republican and Democratic legislators to exempt personal protective equipment (PPE) and other supplies purchased by businesses to mitigate COVID-19 exposure from sales and use taxes. Businesses would be entitled to receive a refund for taxes already paid on exempt equipment.
Although the plan earned overwhelming bipartisan support when it first passed the Legislature in June, Whitmer vetoed the bills and returned them to the House.
The House failed to override the veto after nearly all Democrats who initially voted for the bill, switched their votes to prevent a two-thirds majority — necessary for veto overrides — from being reached.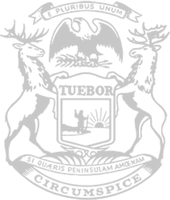 © 2009 - 2021 Michigan House Republicans. All Rights Reserved.
This site is protected by reCAPTCHA and the Google Privacy Policy and Terms of Service apply.