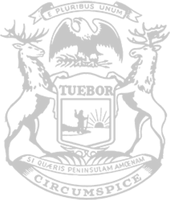 Rep. Beeler transparency plan for health care regulations heads to Senate
The Michigan House of Representatives today unanimously approved state Rep. Andrew Beeler's bipartisan plan to strengthen transparency requirements for the certificate of need (CON) program, which regulates the expansion of health care facilities and clinical services in Michigan.
Beeler, of Port Huron, and a bipartisan group of legislators introduced House Bills 5074-5077 to ensure transparency for the CON Commission and the Department of Health and Human Services, which administer the program.
"Michigan medical professionals provide life-saving health care, and the people of our state deserve a health care system unencumbered by excessive government restrictions," Beeler said. "Certificate of need regulations affect the availability of medical services in our state. Transparency will keep the program visible and accountable to the people of Michigan."
House Bill 5076, which Beeler introduced, would require the DHHS to publicize a pair of reports it presents to the commission each year. One annual report describes the department's performance of its duties under the CON program. The other details annual implementation costs and application fees. Beeler's plan requires the reports to be accessible to the public within seven days of presentation to the commission.
In addition to Beeler's bill, HB 5074 would require the CON Commission to provide notice 30 days before a public hearing on proposals to modify CON review standards, and within 30 days after the hearing, the commission would be required to submit its proposed final action, along with a summary of the expected impact and a copy of all public testimony, to the Legislature. HB 5075 would require a legislative committee to hold an annual hearing reviewing the commission's actions and proposals, as well as the impact on access, quality and cost of health care. HB 5077 would require the commission to make public the time, location, agenda and materials for a meeting at least seven days in advance; publish meeting minutes within 72 hours after each meeting; publish a transcript of the meeting within seven days; publicly summarize the commission's actions at a meeting within seven days; and make any audio or video recording available within seven days of a meeting or public hearing.
HBs 5074-5077 now advance to the Senate for consideration.
###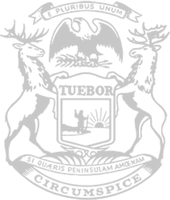 © 2009 - 2023 Michigan House Republicans. All Rights Reserved.
This site is protected by reCAPTCHA and the Google Privacy Policy and Terms of Service apply.