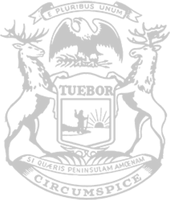 Rep. Beeler: Plan for car loan, lease protection would expand choice, protect consumers
State Rep. Andrew Beeler, of Port Huron, on Tuesday testified before the House Committee on Regulatory Reform in support of his bipartisan plan to help Michigan drivers by updating guidelines and authorizing additional options for vehicle loan and lease protection.
Beeler and a bipartisan group of legislators introduced House Bills 5429-5432 to update the law regulating GAP waivers and similar products in accordance with the model law for the industry in place in nearly half of other states. Under Michigan law, a consumer may add a guaranteed asset protection (GAP) waiver to a vehicle loan. The waiver helps make up for loan debt on a totaled or stolen vehicle.
The plan would apply to debt waivers, including both GAP waivers and excess wear and use waivers. Under the plan, GAP waivers could include a waiver or credit toward the purchase of a replacement vehicle. A person leasing a vehicle would be able to obtain an excess wear and use waiver to help cover lease charges for excess mileage or other wear and tear of the vehicle.
Beeler's plan would also cover vehicle value protection agreements, which would help compensate a borrower for circumstances in addition to theft and totaling, such as loss, damage or depreciation. Such an agreement could allow for a reduction of a consumer's deficiency balance or a benefit toward vehicle repair or replacement.
The plan includes consumer protections for anyone obtaining a debt waiver or vehicle value protection agreement.
"Between depreciation and unpredictable crises like thefts or accidents, getting a new vehicle comes with financial risks," Beeler said. "Drivers can protect themselves against loss, but state law needs updating for the current market. Our plan seeks to bring Michigan law in line with the gold standard — increasing choices and protecting consumers without burdening the finance or vehicle industries."
HBs 5429-5432 remain under consideration by the committee.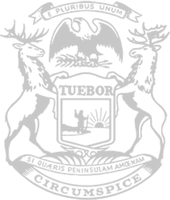 © 2009 - 2022 Michigan House Republicans. All Rights Reserved.
This site is protected by reCAPTCHA and the Google Privacy Policy and Terms of Service apply.