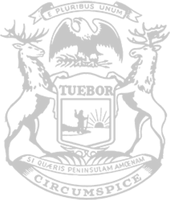 Rep. Beeler Joins Fellow Legislators to Form the Michigan House "Taxpayer Protection Caucus"
State Representative Andrew Beeler (R-Port Huron) today announced he has joined nine of his colleagues to form the Michigan House Taxpayer Protection Caucus. The caucus is open to any State Representative who has signed the Taxpayer Protection Pledge made famous by Americans for Tax Reform founder and president Grover Norquist.
After careful deliberation, Americans for Tax Reform asked that Representative Beeler serve as Caucus Chair and State Representative Steve Johnson (R-Wayland) serve as Caucus Co-Chair for the 101st Legislature, or until a time the caucus members determine new leadership is required.  
"I am honored to be asked to chair this caucus," Beeler said, "The members of our group all share a common belief that the taxpayers of Michigan need a strong voice in the Legislature, perhaps now more than ever."
Grover Norquist founded Americans for Tax Reform in 1985 at the request of President Ronald Reagan to help ensure politicians are responsive to the will of taxpayers, not just lobbyists or special interest groups. Since then, it has grown into one of the most influential advocacy groups in the United States. Many credit the success of the organization to its ability to connect like-minded elected officials in productive ways.
"I am extremely grateful to Representative Steve Johnson for agreeing to serve as Co-Chair," Beeler continued, "Steve has a proven track record of fighting for Michigan Taxpayers – his experience and leadership will be invaluable to this caucus going forward."  
For more information about Americans for Tax Reform and the Taxpayer Protection Pledge, visit: www.atr.org/about-the-pledge.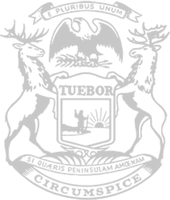 © 2009 - 2022 Michigan House Republicans. All Rights Reserved.
This site is protected by reCAPTCHA and the Google Privacy Policy and Terms of Service apply.