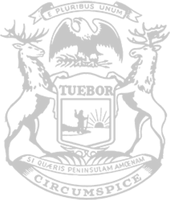 Rep. Beeler Introduces Legislation to Cut Prescription Drug Costs
RELEASE
|
February 24, 2021
LANSING – State Representative Andrew Beeler (R-Port Huron) today introduced legislation which would help lower the cost of prescription drugs for millions of Michigan citizens.
House Bill 4345 is part of a sweeping health care initiative announced today which lays out a more patient-focused approach to our current healthcare system.
"I am extremely proud to sponsor this legislation which will actually reduce the cost of prescription drugs for Michigan families," Beeler said, "Anytime I can help give patients more control over their healthcare decisions, I'm happy to do so."
HB 4345 prohibits insurance companies from penalizing Michigan consumers when they purchase cheaper prescription drugs from out-of-network providers.
Under current law, Michigan consumers often find that out-of-network drugs are cheaper than in-network drugs. However, the cheaper drugs may not be included when calculating a consumer's co-pay or out-of-pocket maximum.  HB 4345 would fix this.
"I support lowering prescription drug costs without creating bloated government bureaucracies," Beeler continued, "This is a great example of how we as elected officials can help cut costs without spending taxpayer dollars in the process."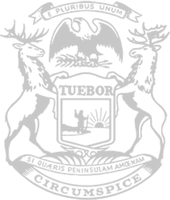 © 2009 - 2021 Michigan House Republicans. All Rights Reserved.
This site is protected by reCAPTCHA and the Google Privacy Policy and Terms of Service apply.