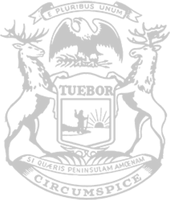 State Rep. Andrew Beeler, of Port Huron, addresses the House of Representatives in support of his House Resolution 100 on Thursday, May 6, 2021. HR 100, which was approved by voice vote, recognizes May 9-15, 2021, as Police Week in Michigan.
Rep. Beeler, House honor Michigan law enforcement
State Rep. Andrew Beeler on Thursday led the Michigan House of Representatives in recognizing Police Week and honoring the law enforcement officers that keep Michigan safe.
"The men and women in blue have dedicated themselves to the people of our state, and they often risk their lives to protect the communities they serve," said Beeler, of Port Huron. "Setting aside one week to honor our law enforcement officers is a small expression of the gratitude their service deserves every day of the year."
The House approved Beeler's House Resolution 100, which declares May 9-15, 2021, Police Week in Michigan and salutes federal, state and local law enforcement for their service and sacrifice.
The resolution provides details about law enforcement in the state and the nation as a whole. Approximately 17,000 full-time uniformed police officers serve the people of Michigan, and nationally there are more than 800,000 total law enforcement officers.
HR 100 further describes the bravery and heroism of police officers who put their lives on the line to serve and protect their communities. Last year, 264 officers were tragically killed in the line of duty across the country. The resolution also acknowledges the duties of police officers beyond their law enforcement capacities, such as emergency management.
"Throughout the last year, our police have had to face some extraordinary challenges," Beeler said. "Whether responding to pandemic emergencies or helping ensure protests stayed safe and peaceful, Michigan law enforcement answered the call of duty each and every time without hesitation."
Beeler serves as majority vice chair of the House Committee on Military, Veterans and Homeland Security. The committee's jurisdiction includes legislation dealing with law enforcement.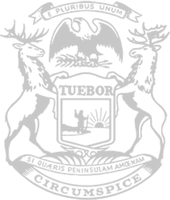 © 2009 - 2021 Michigan House Republicans. All Rights Reserved.
This site is protected by reCAPTCHA and the Google Privacy Policy and Terms of Service apply.