Rep. Beeler: Governor must come clean on taxpayer funds for company tied to Chinese Communist Party
RELEASE
|
February 17, 2023
State Rep. Andrew Beeler, R-Port Huron, on Thursday issued the following statement on a planned battery plant to be run by Ford Motor Co. and Contemporary Amperex Technology Co. Ltd. (CATL), a Chinese company:
"As Gov. Whitmer celebrates a deal for Ford and China's Contemporary Amperex Technology, the final bill for Michigan taxpayers is still up in the air. The governor is still seeking at least $800 million more for the SOAR fund that could all go to this project. This governor already broke her no new taxes pledge, and it's clear she's on her way to breaking her transparency pledge again, so it's time she comes clean.
"The lack of transparency alone is enough to poison this proposal, but if that isn't enough, this money could go straight into the pockets of a company under the influence of the Chinese Communist Party. Why the governor won't simply be honest about this is troubling at best and corrupt at worst. Democrats in the Legislature should stand up for the autonomy of our branch of government and say no to the governor's opaque corporate welfare scheme."
Beeler said the original proposal indicates more taxpayer funds will likely be offered for the project. Upon approving the initial $1 billion incentive deal earlier this week, the Michigan Strategic Fund's meeting packet stated, "It is also anticipated the project will require a future State of Michigan appropriation to fund additional land acquisition and site development activities."
###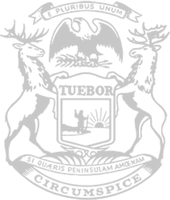 © 2009 - 2023 Michigan House Republicans. All Rights Reserved.
This site is protected by reCAPTCHA and the Google Privacy Policy and Terms of Service apply.