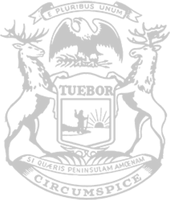 Rep. Beeler fighting for private property rights
RELEASE
|
February 18, 2021
Legislator touts bill ending warrantless DNR searches on personal property
State Rep. Andrew Beeler (R-Port Huron) announced today that he co-sponsored legislation which requires Michigan Department of Natural Resources Law Enforcement officers to obtain a warrant before entering private land.
Beeler said the bill protects Fourth Amendment rights and aligns the requirements of DNR officers with other law enforcement officers in the state who must acquire a warrant in such situations.
"I was shocked that this wasn't already covered in state law," Beeler said. "The Fourth Amendment is clear. It guarantees freedom from unreasonable search and seizure. This proposal puts that clarity into Michigan law and states that these protections apply not only in instances with traditional law enforcement agencies who are working hard to protect us and our communities, but for all government authorities."
The bill, sponsored by state Rep. Beau LaFave, of Iron Mountain, offers practical exceptions for entrance onto private property, such as when probable cause exists, when an officer is in pursuit of a suspect, when there is a reasonable belief evidence will be destroyed, when someone is in danger, or if there is consent to search. Several states, such as Mississippi, Montana, New York, Oregon and Vermont, have extended protections to private land through their constitutions in recent years.
"I want to thank Representative LaFave for bringing this issue to the forefront," Beeler continued, "I am optimistic that this bill will receive strong bipartisan support."
House Bill 4315 was introduced on the House floor earlier today and will soon be formally read into the record.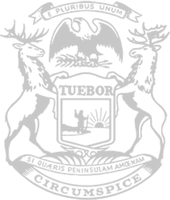 © 2009 - 2021 Michigan House Republicans. All Rights Reserved.
This site is protected by reCAPTCHA and the Google Privacy Policy and Terms of Service apply.