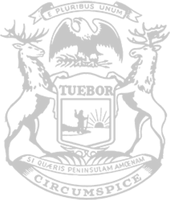 Rep. Beeler excited to restore faith in institutions through ethics reform
PORT HURON – State Representative Andrew Beeler (R-Port Huron) today announced his support for Speaker Jason Wentworth and House leadership as they take the first step towards significant ethics reform to begin restoring citizens' faith in governmental institutions. 
House Bill 4001, which was the first bill introduced in 2021, requires state legislators to abstain from voting on bills that could personally benefit them or their families.
"The Speaker has set a clear standard for the 101st Legislature—that we will make restoring the integrity of our institutions a top priority," Beeler said. "Honor, integrity and ethics are more than just talking points, and I'm proud to support the steps being taken to put those words into action."
Previously, legislators who believed that a conflict of interest existed for them on a piece of legislation could voluntarily inform the Speaker of the House that they were recusing themselves from the vote. HB 4001 would make this a legal requirement.
HB 4001 was referred to the House Elections and Ethics Committee for consideration.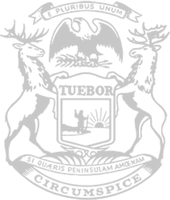 © 2009 - 2021 Michigan House Republicans. All Rights Reserved.
This site is protected by reCAPTCHA and the Google Privacy Policy and Terms of Service apply.