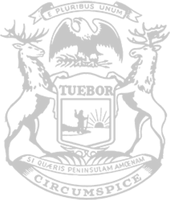 Rep. Beeler celebrates Catholic Schools Week
State Representative Andrew Beeler (R-Port Huron) today announced how he has celebrated Catholic Schools Week, which spans from Jan. 31 through Feb. 6.
A recently introduced resolution in the Michigan House commemorates the annual celebration of Catholic education in the United States. Now in its 47th year nationally, Catholic Schools Week has traditionally been held the last week in January.
"The motto for this year's Catholic Schools Week celebration is 'Faith. Excellence. Service.' And I believe that is a perfect description for the work our Catholic schools do in Michigan and across the country," Beeler said. "These schools and their staff work tirelessly to provide a Faith-based education that instils moral, intellectual and social values in children. This provides young people with the foundation they need to grow into successful individuals. This work deserves our gratitude and respect."
Beeler is a graduate of Cardinal Mooney Catholic High School in Marine City.
All week, Representative Beeler has encouraged Catholic Schools to engage their elected officials to help spread the word about the crucial role Catholic Schools play in providing educational options for Michigan families.
"After a month in office, it's clear to me that policy makers can easily overlook the role Catholic Schools play in providing educational options for Michigan families," Beeler said. "I believe it's extremely important that other lawmakers understand the crucial role Catholic Schools play in giving families a choice as to how their children are educated."
Schools typically observe the week by celebrating Mass, attending assemblies and other activities for students, families, parishioners and community members. At the start of the 2019-20 school year, there were over 6,000 Catholic schools across the United States according to the National Catholic Education Association – and total Catholic student enrollment was estimated to be over 1.7 million.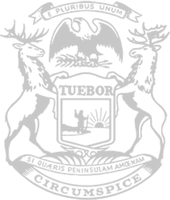 © 2009 - 2021 Michigan House Republicans. All Rights Reserved.
This site is protected by reCAPTCHA and the Google Privacy Policy and Terms of Service apply.