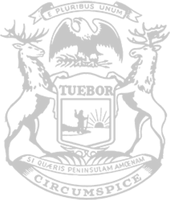 Rep. Beeler achieves perfect voting record in first year
During the first week of the 2022 legislative session, state Rep. Andrew Beeler announced he completed his first year in the Legislature with a perfect voting record.
The legislator from Port Huron did not miss any House floor votes during the 2021 session.
"Each time I voted during last year's session, I voted for the residents of Michigan's Thumb," Beeler said. "I will keep looking out for the people of our community with the votes I cast and the policies I advocate in my second year representing Sanilac and St. Clair counties."
Beeler took office as state representative in January 2021. He represents the 83rd House District, which includes all of Sanilac County, and Burtchville Township, Fort Gratiot Township and the city of Port Huron in St. Clair County.
In the House, Beeler is the majority vice chair of the Committee on Military, Veterans and Homeland Security. Additionally, he serves on the committees on Education, Energy, Health Policy and Tax Policy.
One of the 10 bills Beeler introduced in 2021 was signed into law: House Bill 4569, now Public Act 7 of 2021, extended last year's deadline for filing city income tax return, in conjunction with other legislation extending the state filing deadline.
Two of Beeler's bills have passed the House and are now before the Senate for consideration. HB 4345 would help Michigan residents save on health insurance costs if they buy a prescription drug from a pharmacy out of their insurer's network. HB 5097 would prohibit any form of race or gender stereotyping in public school curriculum.
Beeler also introduced two resolutions last year, both of which were adopted by the House.
Beeler said he encourages constituents to contact him so he can represent them well. Residents in the 83rd District can call 517-373-0835 or email [email protected] to contact his office.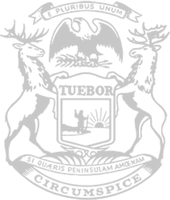 © 2009 - 2022 Michigan House Republicans. All Rights Reserved.
This site is protected by reCAPTCHA and the Google Privacy Policy and Terms of Service apply.