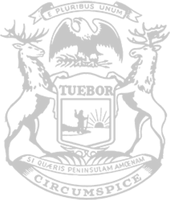 Rep. Alexander plan to help low-income homeowners becomes law
State Rep. Julie Alexander's plan to reduce the property tax burden for Michigan families on their homes built by nonprofit housing organizations today became law.
The governor signed Alexander's House Bill 4812, which updates the method for determining the taxable value of homes built by Habitat for Humanity or similar charitable housing organizations. The change clarifies a provision of Michigan law that has in recent years enabled some local governments to tax low-income homeowners greater than originally expected.
"Serving, caring people volunteer their time and donate their resources through organizations like Habitat for Humanity," said Alexander, R-Hanover. "Thanks to their efforts, many Michigan residents can afford their own homes where they can live and raise their families. To help low-income homeowners out more, our state offered them lower property taxes. Now, we're following through on that commitment and making sure Michigan families get tax relief as intended."
Alexander worked on the legislation with Habitat for Humanity of Michigan, as well as its Greater Jackson affiliate.
"We at Habitat Michigan are incredibly thankful for Rep. Alexander's leadership championing this bill," stated Sandy Pearson, former president and CEO of Habitat for Humanity of Michigan. "It was my sincere hope to have this bill passed before my tenure was concluded with Habitat for Humanity, and thanks to Rep. Alexander, Greater Jackson Habitat for Humanity, and their homeowner partner advocates, the bill passed the Legislature. Now, this needed change is law. At this time when affordable homeownership is so difficult to secure, we are grateful for leaders who work to make that homeownership dream come true for more Michiganders. Many thanks to all who advocated for passage and for the tremendous bipartisan support!"
Nonprofit housing organizations work with low-income families to build homes, which are then sold to the families affordably. Previous law offered a reduced property tax burden to these low-income homeowners by using each home's purchase price as the property's presumptive true cash value for calculating taxes owed.
However, because of the process organizations like Habitat for Humanity use to transfer homes to low-income owners, the purchase price metric has allowed higher property taxes on the residents than the law intended. Alexander's plan clarifies the law to state that the presumptive cash value for homes transferred by nonprofit housing organizations is the amount of the loan as stated in the closing disclosure form.
The change will apply to homes transferred from nonprofit organizations to the new owners any time after the end of 2021.
"Habitat for Humanity has partnered with people in our communities to build homes — and better futures — for Michigan families," Alexander said. "It has been an honor to partner with this organization to provide these families more support."
Habitat for Humanity of Michigan last year named Alexander its Public Official of the Year for her work on the property tax legislation.
After previously earning overwhelming bipartisan support in the House of Representatives and unanimous approval in the Senate, HB 4812 was signed into law as Public Act 156 of 2022.
###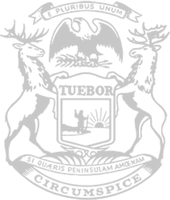 © 2009 - 2023 Michigan House Republicans. All Rights Reserved.
This site is protected by reCAPTCHA and the Google Privacy Policy and Terms of Service apply.