Posthumus to Dem leadership: Denounce Hamas or confront pro-terror members as resolution remains blocked
State Rep. Bryan Posthumus, of Cannon Towsnhip, this morning sent a letter to Rep. Tulio Liberati demanding a hearing and a vote on a resolution to stand with Israel and call for the release of hostages in Gaza. Liberati is the chair of the House Government Operations committee, where the resolution was buried by House Democrat leadership.
Posthumus is taking this action as we approach the two-week mark since House Resolution 146 — an official House resolution that denounces Hamas and calls for the release of over 100 hostages still held in bondage — was originally introduced and sidelined. In that time, local state and national governments all over the world have denounced the terrorist attacks of October 7.
"The arguments that have been given for this delay are so far thin to nonexistent," Posthumus said. "It really is becoming ridiculous. Thousands of lives have been and continue to be lost. A small group of Democrats are blocking it. We've reached a point where Chair Liberati and Democratic Leadership owe the people answers for this offensive delay. They must either bring this commonsense resolution to the floor or officially identify and confront whoever is causing these holdups. As long as those victims in Gaza and Israel have nowhere to hide, the people holding up their support shouldn't be able to either."
The Government Operations Committee meets officially tomorrow where Liberati will either call to vote out the measure or delay it once again.
"If no action is taken, expect us to get much louder as the people of this state grow increasingly frustrated," Posthumus said.
######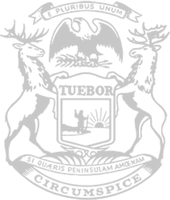 © 2009 - 2023 Michigan House Republicans. All Rights Reserved.
This site is protected by reCAPTCHA and the Google Privacy Policy and Terms of Service apply.