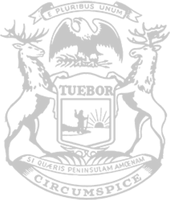 Paquette urges governor to expand Frontliners scholarship to all Michigan health care workers
Michigan residents who work out-of-state are currently disqualified
State Rep. Brad Paquette, of Niles, is urging Gov. Whitmer to expand the Future for Frontliners scholarship to all Michigan residents who work in the health care industry, even if they work in Indiana, Ohio or Wisconsin. Under the current system, Michiganders who work outside of Michigan do not qualify for the program.
The state scholarship program aims to benefit employees of essential industries who worked during the COVID shutdown this past spring. The scholarship provides frontline workers with tuition-free access to local community college in order to pursue an associate degree or a skills certificate, either full-time or part-time while working.
"Health care workers put their lives on the line daily this year, and traumatic experiences became the norm for them," said Paquette, whose district neighbors the Indiana border. "No matter where these heroic individuals worked, Michigan residents working in the health care field at the height of the pandemic deserve this opportunity."
To be eligible, the website lays out the following key requirements:
Workers must be Michigan residents
Have a high school diploma or equivalent
Have worked in an essential industry at least part-time for 11 of the 13 weeks between April 1 and June 30, 2020
Have been required by their job to work outside the home at least some of the time between April 1 – June 30, 2020
Not have previously earned an associate or bachelor's degree
Not be in default on a federal student loan
Complete a Futures for Frontliners scholarship application by 11:59 pm on December 31, 2020
While the requirement to reside in Michigan is clear, Paquette says the fact that applicants must also work in the state is not readily apparent. Many applicants who live near the border of Indiana, Ohio, Wisconsin, or Canada have submitted their applications only to be denied due to their work location.
Information about the program, funded through the CARES Act, may be found at Michigan.gov/frontliners.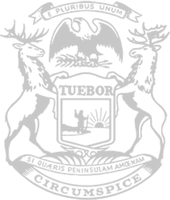 © 2009 - 2023 Michigan House Republicans. All Rights Reserved.
This site is protected by reCAPTCHA and the Google Privacy Policy and Terms of Service apply.