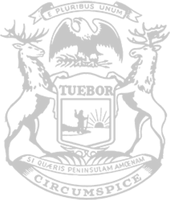 Ottawa County legislators object to possible mask mandates in schools
Meerman, Slagh, Victory issue letter to Ottawa County Health Dept.
State Reps. Luke Meerman, of Coopersville, and Bradley Slagh, of Zeeland, today issued a letter to the Ottawa County Health Department on behalf of local residents who have collectively contacted their offices to voice their concerns that the department may unilaterally mandate mask wearing, quarantines, and other measures in Ottawa County schools.
Currently, the Ottawa County Health Department is pressuring school administrators to implement a mask mandate, but Meerman and Slagh believe the decision to wear masks should be left to parents and guardians.
The letter, also signed by Sen. Roger Victory, states that the role of government should be minimized, and local school officials, in consultation with parents and guardians, should be allowed to make the best decisions for their students.
"Parents know what is best for their unique child and their right to choose when it is appropriate or necessary for their child to wear a mask should be upheld," Meerman said. "Children and families have endured enough over the past year and a half. It's time to move forward toward normalcy in Ottawa County, not regress by implementing another mask mandate."
Slagh stated that to ensure parents to have a voice, decisions about mask mandates and quarantine measures should be made by elected school board officials who represent them.
"Our legislative efforts have focused on ensuring decisions of this nature are made at the most localized level so that parents and students have the most input," said Slagh.
Meerman also said he supports a recent letter sent to the governor by Allendale Public Schools urging her administration to allow districts to make decisions based on their own data and allow parents to make decisions for their children based on their personal beliefs.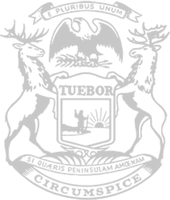 © 2009 - 2022 Michigan House Republicans. All Rights Reserved.
This site is protected by reCAPTCHA and the Google Privacy Policy and Terms of Service apply.