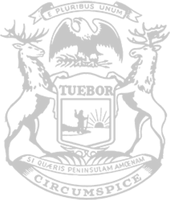 Michigan House colleagues elect Rep. Paquette to leadership position for 2021-22 session
Rep. Brad Paquette of Niles today was elected to a leadership role for the Michigan House of Representatives' upcoming 2021-22 legislative session.
Paquette was elected by his House Republican colleagues, who will again hold the majority next session, as an Associate Speaker Pro-Tempore. He will help preside over House proceedings, moderate debate, make rulings on procedure and announce the results of votes.
"I am immensely grateful that my colleagues have lent me their trust to elevate me to a leadership position in the Michigan House of Representatives," Paquette said. "I will seek to empower my constituents and shine a spotlight on the 78th District through this role at the Capitol."
Paquette was first elected to the Michigan House in 2018 and was re-elected this week for another two-year term. 
During the current 2019-20 term, Paquette – a former teacher – serves as vice chair of the House Education Committee. He also is a member of the Elections and Ethics Committee, Insurance Committee, and Local Government and Municipal Finance Committee.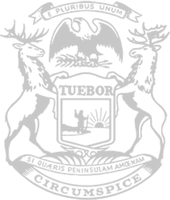 © 2009 - 2023 Michigan House Republicans. All Rights Reserved.
This site is protected by reCAPTCHA and the Google Privacy Policy and Terms of Service apply.