MI House passes Wozniak bill to add a judge to the Macomb County Probate Court
Today, the Michigan House of Representatives passed legislation offered by State Rep. Doug Wozniak (Shelby Township) to increase the number of judicial positions on the Macomb County Probate Court — a move that is supported by the Macomb County Court, as well as the Michigan Supreme Court.
Analysis by the Michigan State Court Administrator Office (SCAO), as far back as 2019, have indicated that Macomb County should have a minimum of 3 to 4 probate judges to effectively manage its caseload, rather than the two with which they have struggled for some time. Earlier this year, Wozniak requested that SCAO update their analysis, based on current caseloads and resources, and it produced the same results.
"For too long, the court has been using visiting judges to help alleviate the workload and to handle emergency cases," said Wozniak. "The Probate Court handles cases involving vulnerable people in unfortunate and dangerous situations that should not, and often cannot, be put off for weeks or months before decisions are made and action is taken. Our current judges and staff have done an excellent job trying to manage the caseload and serve our communities, but it is not a sustainable situation, and it is time to put our Macomb County Probate Court on par with others across the state in terms of judgeships."
HB 4823 would add one judicial position on the Macomb County Probate Court bench, allowing for three judges total. It now moves to the Senate for further consideration.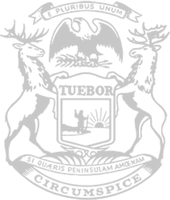 © 2009 - 2023 Michigan House Republicans. All Rights Reserved.
This site is protected by reCAPTCHA and the Google Privacy Policy and Terms of Service apply.