Leader Hall: Republicans thwart governor's attempt to hike taxes on Michiganders, small businesses
House Republican Leader Matt Hall, R-Richland Township, today issued the following statement celebrating expected tax relief for the people of Michigan after the Senate advanced tax legislation without blocking an automatic income tax cut:
"After Gov. Whitmer pulled out all the stops to ram through her plot to hike taxes on Michiganders and small businesses, Republicans stood strong for taxpayers in our state. The governor backed down, and her disastrous scheme failed. Now, every Michigan resident and small business will get a permanent income tax cut as they wrestle with the rising costs of living, now and in the years ahead. And working families and retired seniors struggling the most will see even more relief, under proposals championed by Republicans — without the extra baggage of Gov. Whitmer's tax hike."
The Senate advanced House Bill 4001 Tuesday night after failing a second time to give the bill immediate effect, which is necessary to implement a provision to move state money around to block a permanent, automatic income tax cut that is expected to take effect this spring for Michigan residents and small businesses. Other provisions to increase tax savings for retired seniors and boost the earned income tax credit for working families — policies House Republicans proposed at the start of this year — will take effect next year should the governor sign the bill.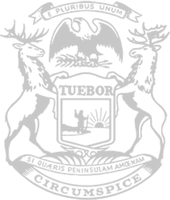 © 2009 - 2023 Michigan House Republicans. All Rights Reserved.
This site is protected by reCAPTCHA and the Google Privacy Policy and Terms of Service apply.