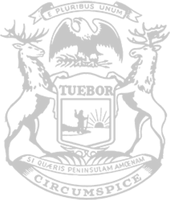 Lawmakers to governor: Michigan's u-pick farming operations, greenhouses hurt by executive orders
State Reps. Greg VanWoerkom, of Norton Shores, and Mike Mueller, of Linden, today urged Gov. Gretchen Whitmer to provide clarification for her executive orders related to u-pick farming operations and greenhouses in Michigan – saying these services could operate safely.

The lawmakers wrote in their letter to the governor that they appreciate her leadership during these challenging times forced by COVID-19, but clarification is needed on her recent orders to what this will mean for u-pick farms. Mueller, vice-chairman of the House Agriculture Committee, and VanWoerkom, chairman of the House Appropriations subcommittee on Agriculture and Rural Development, wrote that the experience of going to these types of farms is safe and should be allowed.

"People can absolutely practice safe distancing at u-pick farms," VanWoerkom said. "Farms can create systems that eliminate person-to-person contact, just like our grocery stores have been doing."

Mueller said allowing u-pick farms to operate will help Michigan's food supply and make it more nutritious, assist the state's farmers, encourage people to exercise while spending time outdoors, and reduce their time spent in grocery stores.

"I, as well as Rep. VanWoerkom, are standing up for our agriculture community and all the people who benefit from taking advantage of u-pick farms," Mueller said. "We are asking Gov. Whitmer for the clarification farmers and Michigan residents deserve."

Reps. VanWoerkom and Mueller also urged the governor to reevaluate the allowances for greenhouses in Michigan. The legislators said allowing greenhouses to sell to individual residents and farming operations is in the best interests of the state.

"Greenhouses should absolutely be allowed to participate in online and call-in sales," Mueller said. "We have every reason to feel confident our greenhouse industry would perform this task safely and with care."

Reps. VanWoerkom and Mueller said agriculture is already a challenging industry with a limited season, so it makes sense to allow farmers to provide these products before they are no longer able to be purchased.

"I'm sure Gov. Whitmer would agree with us – we do not want to see our greenhouses have to close their doors permanently as a result of this pandemic," VanWoerkom said. "That's why Rep. Mueller and I are urging her to consider a common-sense solution, allowing these operations to continue while adhering to social distancing."

Both representatives said they have heard from many businesses in their districts, several of them family-owned and passed down through generations, who are terrified they will not overcome the COVID-19 shutdown.

"As lawmakers, we must stand up for our hard-working families and fight to provide common-sense solutions for them," Mueller said. "We cannot let this virus win. As we continue to socially distance ourselves and take other precautions to stop the spread of this virus, it is my hope the governor will also fight to protect these vital operations."
###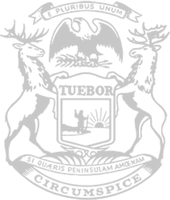 © 2009 - 2020 Michigan House Republicans. All Rights Reserved.
This site is protected by reCAPTCHA and the Google Privacy Policy and Terms of Service apply.