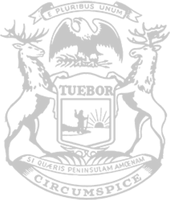 Kent County legislators celebrate significant state budget investments in local projects
RELEASE
|
September 22, 2021
Reps. Posthumus, Huizenga announce improvements coming to greater Grand Rapids
Representatives from Kent County today announced a series of 'wins' for greater Grand Rapids that were included in the finalized state budget approved today by the Legislature.
Reps. Bryan Posthumus of Oakfield Township, and Mark Huizenga of Walker said they are pleased to see investments benefiting their communities.
"Millions of dollars in various funding measures are coming to our county in the coming fiscal year," Posthumus said. "In working with community leaders throughout greater Grand Rapids, we have prioritized funding for the projects that will make the greatest impact in the lives of West Michigan residents here in Kent County."
The Kent County Youth Fair will receive an investment of $5.2 million as well as an additional $1 million to complete the fair barn at the fairgrounds. For over 80 years, the fair has been growing leadership skills in Kent County's youth by cultivating character traits and nurturing interest in the sciences through agricultural projects.
A further investment in Kent County's young people, West Michigan Aviation Academy will receive $1 million toward its hangar project. The academy is a tuition-free public charter high school located on the grounds of the Gerald R. Ford International Airport offering an education experience that goes beyond the classroom as students use technology in an interactive learning environment to prepare for a variety of postsecondary options after graduation.
Inner-channel river improvements are coming to the Grand River through Grand Rapids with a $7 million investment in the Restore the Rapids project. The rapids in the river were flattened by a series of dams following the Civil War. This funding measure will restore the city's namesake feature and create an attraction bring people to Kent County from across the country.
"The Grand River is a geographic and cultural feature in the Grand Rapids area, but the rapids themselves have disappeared," said Huizenga, of Walker. "By investing resources to restore the rapids, our state budget will help Kent County return to its roots, making our community even better in the process."
Huizenga also fought for significant state investments in local community-building organizations Dégagé Ministries and Calvin Prison Initiative, as well as a post-9/11 veterans memorial in Walker.
Other Kent County investments include:
$10 million for much-needed infrastructure improvements at the intersection of Wealthy Street and US-131
$4 million for the Kent County Sustainable Business Park
$2 million for the Van Andel Institute
$1 million for the West Michigan Construction Institute
$1.6 million for the Grand Rapids Water System's PFAS remediation project
$150,000 for Lowell's new YMCA facility
The projects are included in Senate Bill 82, which outlines the state budget for the upcoming fiscal year that begins on Oct. 1. The plan was approved today with bipartisan support and now advances to the governor for her consideration.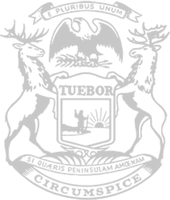 © 2009 - 2022 Michigan House Republicans. All Rights Reserved.
This site is protected by reCAPTCHA and the Google Privacy Policy and Terms of Service apply.