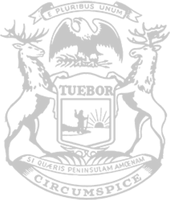 House Judiciary Committee approves Posthumus bill bolstering authority for election challengers and workers
With overwhelming bipartisan support, the House Judiciary Committee yesterday approved a plan by Rep. Bryan Posthumus to help restore confidence in Michigan elections by bolstering the authority for election challengers and more comprehensive training for election workers. 
"Michigan law allows political parties and other organizations to designate individuals to challenge voters who may not be properly registered, but the law does not standardize training throughout the state," said Rep. Posthumus. "Training takes place in some instances, but it is not uniform across parties or organizations. Regardless of what side of the aisle you fall on, we should all want to provide poll challengers and poll workers the knowledge necessary to effectively carryout their duties without having their legitimacy called into question."
HB 4528 requires the Michigan Secretary of State to establish a comprehensive training program for county clerks, political parties and other organizations wishing to designate challengers. Required training would include thoroughly demonstrating where the authority of the challengers begins and ends. Under the plan, challengers must complete training within 90 days of the election in order to serve in the role. Once training is completed, challengers will be provided the knowledge and credentials necessary to establish their legitimacy within the process.
"Restoring confidence in our elections is a bipartisan issue. Over the past twenty years, both parties have questioned the results of elections – most notably in 2000 and 2016 when a majority of Democrats questioned the Presidential election, and in 2020 when the majority of Republicans did," said Rep. Posthumus. "This legislation provides a solution to properly train officials so they fully understand the rights and obligations of their functions, protecting our elections in the process."
After the 2020 November election, challengers and election inspectors made claims that proper procedures were not being followed. Many challengers alleged their challenges were ignored, and they were not allowed proper access to observe and challenge the procedures that may or may not have been followed correctly.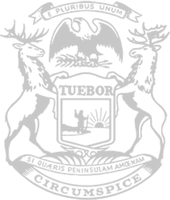 © 2009 - 2022 Michigan House Republicans. All Rights Reserved.
This site is protected by reCAPTCHA and the Google Privacy Policy and Terms of Service apply.