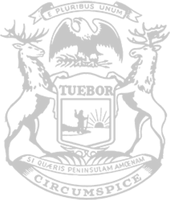 Freedom Caucus leadership announces expected opposition to Michigan House rules
Rules give too much power to Speaker, Chair Steve Carra says
The Michigan House Freedom Caucus Leadership today announced its expected opposition to the House rules. The leadership of the Michigan House Freedom Caucus, composed of Chair Rep. Steve Carra, Vice Chair Rep. Matt Maddock, Secretary Rep. Rachelle Smit, and Parliamentarian Rep. Angela Rigas, are concerned that Michigan House of Representatives guidelines better serve the special interest groups of Lansing, instead of hard-working Michiganders.
Regardless of what party is in power, the House rules are used by the Speaker to control the Legislature. These rules have been controversial in years past because they grant considerable powers to the Speaker that can be used against individual members, such as the ability to fire legislative staff and control office space and use.
"The House rules have progressively given more and more power to the Speaker," Carra said. "We must pass honest and fair rules that benefit the constituents of our districts. Letting the Speaker fire personal staff, set mailing budgets, and control office space ensures that legislators perform their duties in fear."
The House Freedom Caucus would like the ability to review proposed house rules prior to a floor vote.
"The vote on the House rules is anticipated for tomorrow and we haven't even seen them yet," Rigas said. "This is ridiculous."
Additionally, last-second changes to bills that have already passed through committee, substantially changing the bills, should not be allowed under the new House Rules.
"We have a committee process for a reason, to make sure proper scrutiny is given before legislation is passed," Maddock said. "Special interest groups should not be allowed to radically transform a bill after it has already passed through committee without further consideration from the committee."
"The Michigan Legislature needs a serious overhaul of its internal rules," Smit said. "Both parties are guilty of this, and it will take both parties to fix this. We need legislative chambers where every member can legislate, and every elected voice can be heard. Making sure each representative is able to properly represent their districts without fear of intimidation is the first step for citizens to get representative government back."
There are 56 Democrats and 54 Republican members of the Michigan House. The Michigan House has become majority-Democrat for the first time since 2008, and Democrats have control of the House, Senate, and governor's office for the first time since the early 1980s. 
The Michigan Freedom Caucus was newly formed to help guide the Republican party away from special interests and toward true free markets and equal opportunity for all Michiganders.
"The future of the Republican party rests in our ability to reject corporate welfare that picks winners and losers," Carra said. "Both parties have been guilty of redistributing wealth from the hard-working middle class to the politically connected and it must stop immediately."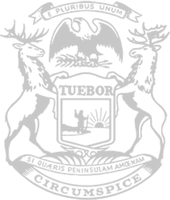 © 2009 - 2023 Michigan House Republicans. All Rights Reserved.
This site is protected by reCAPTCHA and the Google Privacy Policy and Terms of Service apply.