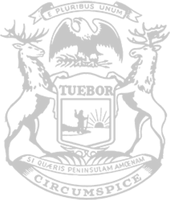 COLUMN: U.P. residents deserve better service from Michigan Secretary of State
A column by State Rep. Greg Markkanen
From first-time drivers to new car owners to residents simply seeking renewed vehicle registrations, people across the Western Upper Peninsula are growing impatient waiting on the Secretary of State.
Nothing new, right? Sure, there's a joke there somewhere about the long lines we've all come to expect during a visit to the Secretary of State – but this is different. Right now, you can't even enter a branch unless you have an appointment, and I'm told by several constituents that getting one is next-to-impossible. Many local families don't have access to the internet to schedule an appointment online, and even those who do are experiencing issues.
"My license is expired. Every time I go online to set an appointment it says an error has occurred. When I call in it tells me the line is busy," one local driver said while reaching out to my office for help. "I need assistance and do not know what to do."
If you're lucky, you can score an appointment a month or two from now. As of Wednesday, the earliest appointment you could get at the Bessemer branch was at the end of October.
I've also heard from other residents with more routine business who mailed in their forms and payments months ago and are still waiting on a response. One explained: "I sent in money for my vehicle tags a couple months back and still have not received them in the mail. I've checked my bank account and the money still isn't taken out of my account."
The service our residents are experiencing from the Secretary of State is, quite frankly, unacceptable. You would think with branches limited to appointments only they would at least have time to process the basic transactions people submit online or through the mail.
My staff and I have been doing our best to get answers for constituents who reach out with concerns about the Secretary of State. Up until a month ago we had success working with the department's legislative liaisons, but now the flow of information there seems to have dried up.
In the meantime, teens who have been waiting with anticipation to get their driver's licenses are out of luck. Parents who purchase a new-to-them family van are left wondering whether they'll be ticketed for failing to transfer their plates. Even seniors who apply for a disability parking placard are being told to expect delays.
It's understandable that the Secretary of State would take precautions to avoid crowds in the branches given the COVID-19 pandemic. What I can't comprehend is why the department can't find a way to get people set up with an appointment in a reasonable timeframe, or why they haven't processed transactions received in the mail months ago.
Gov. Whitmer and Secretary of State Benson cannot continue to ignore the needs of Upper Peninsula residents. We're now five months into the COVID-19 pandemic. It's time to address these problems and get Secretary of State's branches in the Upper Peninsula up and running again.
I stand ready and willing to work with them to find a solution.
###
State Rep. Greg Markkanen of Hancock is serving his first term in the Michigan House representing residents of Baraga, Gogebic, Houghton, Iron, Keweenaw and Ontonagon counties, as well as Powell and Ishpeming townships in Marquette County.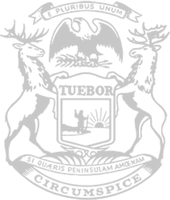 © 2009 - 2021 Michigan House Republicans. All Rights Reserved.
This site is protected by reCAPTCHA and the Google Privacy Policy and Terms of Service apply.