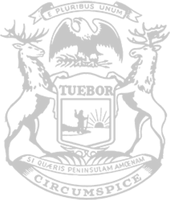 COLUMN: FAFSA graduation requirement would be burden
RELEASE
|
September 18, 2023
The following column appeared in The Detroit News on Sunday, Sept. 17:
As high school students head back to school, a big government bill in the Legislature may serve as a hurdle in the hallway.
Recently proposed legislation requires students to complete the Free Application for Federal Student Aid (FAFSA) form as a condition of high school graduation.
This newest bureaucratic burden would place further non-curriculum/instructional requirements on students and families without any guarantee of incentives or informative components — and punishing them for perceived non-compliance sends a nonsensical message through overt government overreach.
Many parents are uncomfortable with disclosing financial information — including income and assets — to the government. In addition, undocumented students and parents may be apprehensive about submitting this form and are already ineligible to apply for FAFSA anyway. Opt-out waivers are equally concerning as this also sends a non-compliance message, and the requested information or qualification for opting out is unclear.
While the hope for the proposal is that Michigan high schools would work with counselors and college support staff to help students complete these forms, the bill will ultimately place the onus on students and parents instead of school administrators.
In addition to the red tape, the plan ignores the reality that an explosion of financial aid and student loans has contributed to a student debt crisis in our nation. The amount of student debt in 2020 was more than double from where it was in 2008. Young people often go through this process with an unclear idea of what receiving aid funding entails and do not realize the implications of the small print or strings attached to grants. Loans are frequently misrepresented to an already overwhelmed student and their parents.
Excessive government involvement and societal conditioning to accept nothing but a college degree has led to this process playing out over and over. This has led to calls for taxpayer-funded bailouts tabbed as student loan relief. Why would we pursue reactive legislation here in Michigan that piles on to these problems without proactively addressing their core components — like the skyrocketing cost of higher education?
Resources for schools to advise students of multiple, viable post-college options would help alleviate the growing number of young people in serious debt. It would also help replenish our trade schools and provide a diversified workforce that allows our state to be attractive for job providers looking to locate here.
According to Pew Research Center, about a third of people between the ages of 25 and 39 with at least a bachelor's degree and outstanding student loan debt say the lifetime financial costs of their degree outweigh the benefits. Further funneling students into financial aid nightmares is not a common-sense move state government should be pushing.
Senate Bill 463 is not what Michigan needs.
Mike Hoadley, R-Au Gres, represents Michigan's 99th House District.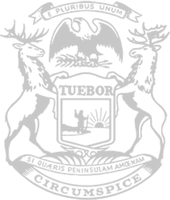 © 2009 - 2023 Michigan House Republicans. All Rights Reserved.
This site is protected by reCAPTCHA and the Google Privacy Policy and Terms of Service apply.