As Ford halts Marshall EV plant, Rep. Bryan Posthumus warns taxpayers could foot the bill
RELEASE
|
September 26, 2023
Republican House Floor Leader Bryan Posthumus issued a statement today following news that the Ford Motor company has immediately halted progress on a multi-billion electric vehicle battery plant in Marshall, Michigan.
A Ford spokesman told the Detroit Free Press on Monday that the company is "pausing work and limiting spending on construction on the Marshall site," citing a loss of confidence in their ability to "competitively operate the plant."
"This is just another example of the Democrat's failed leadership in Lansing," Posthumus said. "Democrats rushed to spend 1.7 billion in taxpayer dollars on this project with little oversight and then pushed policies that drive employers away. If this project ultimately falls through, what happens to those dollars?"
Earlier this year Governor Whitmer and Ford jointly announced a plan to invest over $3.5 billion into South Central Michigan. As part of the deal, Whitmer and Democratic lawmakers agreed to provide a combined $1.7 billion in public subsidies towards the project.
"Once again this all leads us back to the same place," Posthumus said. " When Democrats are running our government on their own, when they have the ability to unilaterally implement policies that increase the cost to do business in Michigan, our state economy suffers at the expense of the taxpayers. No amount of subsidies will ever be enough for job providers to overlook that threat to their future."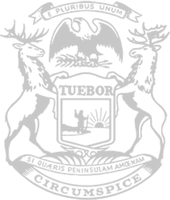 © 2009 - 2023 Michigan House Republicans. All Rights Reserved.
This site is protected by reCAPTCHA and the Google Privacy Policy and Terms of Service apply.