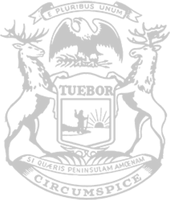 Approved Rep. Hall resolution urges President Biden to follow the law and end border crisis
The Michigan House today approved a resolution sponsored by state Rep. Matt Hall that protects tax dollars and everyday Americans by urging President Joe Biden to enforce the nation's immigration laws.
A sharp increase in migrant encounters at the border between the United States and Mexico continues to occur under the Biden administration. On his first day in office, President Biden halted work on a border wall between the two countries, ended the national emergency that was previously in place at the border and suspended a policy that required asylum seekers to remain in Mexico for their immigration hearings. It was later ruled by a federal court that Biden's suspension was improperly carried out and has since been reinstated.
"Everyday Americans and people across Michigan are struggling in the face of inflation and they've been forced into difficult financial decisions. We should be looking for ways to provide people with needed tax relief and other solutions to answer rising costs," said Hall, of Comstock Township, who chairs the House Tax Policy Committee. "Instead, Joe Biden's misguided policies have led to a crisis on our border and his administration seeks to use tax dollars of hard-working, law-abiding Americans to deal with a crisis they've created.
"This is not the right approach, and this resolution calls on Joe Biden and his administration to respect and enforce our nation's immigration laws. These radical policies have led to an untenable situation that only is putting additional strain on our country and hard-working taxpayers."
According to data from the U.S. Customs and Border Protection Agency, more than 2 million illegal immigrants came across America's southern border in 2021. The amount of certain narcotics seized at the border also increased, with heroin seizures being up 113 percent. In April of this year, U.S. authorities saw a record-high number of migrant encounters – the highest total for one month in 22 years. That record was short-lived, as May saw nearly 240,000 encounters in one month alone to set a new all-time high.
House Resolution 290 urges Biden to prioritize United States citizens as they struggle with the impacts of inflation and record cost increases – instead of using tax dollars to alleviate an illegal immigration problem he continues to encourage through reckless policy initiatives.
Copies of the approved resolution will be transmitted to the White House.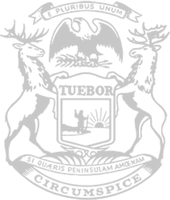 © 2009 - 2022 Michigan House Republicans. All Rights Reserved.
This site is protected by reCAPTCHA and the Google Privacy Policy and Terms of Service apply.