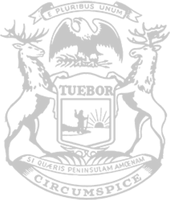 After budget approval, Rep. Tisdel reintroduces plan to save small businesses on federal taxes
State Rep. Mark Tisdel today reintroduced his plan to allow small businesses to save more on federal taxes after funding to implement the plan was approved in the bipartisan state budget.
Tisdel today introduced House Bill 5376. Despite earning overwhelming bipartisan support in the Legislature, Tisdel's initial proposal, HB 4288, was vetoed in July by Gov. Gretchen Whitmer, who cited implementation costs as a reason for the rejection.
"Recent changes to the federal tax code left many small businesses in a lurch," said Tisdel, of Rochester Hills. "If larger corporations can claim a deduction without an arbitrary cap, small companies should have the same option. Our state government can correct the discrepancy and lend a hand to small businesses. Although I was disappointed the governor vetoed my plan once, I am hopeful the approved funding will help bring this renewed effort across the finish line."
Federal law allows the deduction of a taxpayer's state and local tax (SALT) burden on the federal tax return, up to $10,000 for individuals. Small businesses organized as flow-through entities, such as limited liability companies, S corporations, and partnerships, pay their state income taxes through the business owners, so the $10,000 limit applies. Meanwhile, typically larger C corporations can claim an uncapped SALT deduction.
As with Tisdel's first bill, HB 5376 would create a new, optional tax flow-through entities could pay instead of the income tax. Because the tax would be paid at the entity level rather than the individual level, the federal deduction cap would not apply.
The Michigan Chamber of Commerce has estimated that flow-through entities in Michigan would save nearly $200 million on their federal taxes every year under Tisdel's plan.
Senate Bill 82, signed into law by the governor last month, appropriated $4.6 million to the Department of Treasury to implement the flow-through entity tax.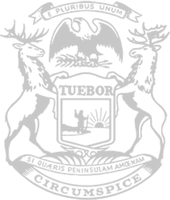 © 2009 - 2022 Michigan House Republicans. All Rights Reserved.
This site is protected by reCAPTCHA and the Google Privacy Policy and Terms of Service apply.