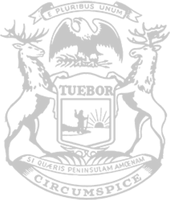 Rep. Tisdel: Governor's veto keeps unfair tax system in place for small businesses
State Rep. Mark Tisdel today criticized Gov. Gretchen Whitmer's veto of his plan to strengthen Michigan's economy by helping small businesses save on federal taxes.
"The governor's ill-advised veto keeps an unfair tax system in place for the small businesses hit hardest during the pandemic," said Tisdel, of Rochester Hills. "Without decreasing state revenue, Michigan could protect Michigan jobs by expanding federal tax savings for small businesses in our communities. Instead, these local enterprises will continue to compete at a disadvantage while larger businesses reap the rewards of a skewed tax code."
The governor today vetoed Tisdel's House Bill 4288, which was approved by the Legislature with overwhelming bipartisan support. The plan would have enabled flow-through entities, such as S corporations and partnerships, to maximize their state and local tax (SALT) deduction when they pay federal taxes.
Flow-through entities file Michigan business income taxes through their individual owners, and a 2017 change at the federal level limited individual SALT deductions to $10,000. The deduction cap does not apply to taxes paid at the entity level, so C corporations are able to claim an unlimited SALT deduction.
Tisdel's plan would have created an optional tax for flow-through entities, equivalent to the income tax rate. The new tax structure would remove the SALT deduction cap for businesses opting into the plan, allowing them to save more on their federal taxes.
State officials were previously unsure whether the federal government would apply an uncapped SALT deduction to a flow-through entity tax, but the Internal Revenue Service indicated such a plan would be workable in a November 2020 announcement.
The plan now returns to the House of Representatives. A two-thirds majority in both the House and Senate can vote to overturn the governor's veto. More than two-thirds of both chambers voted in favor of HB 4288 when it was first before the Legislature.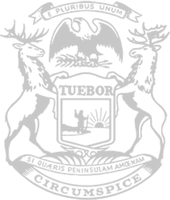 © 2009 - 2022 Michigan House Republicans. All Rights Reserved.
This site is protected by reCAPTCHA and the Google Privacy Policy and Terms of Service apply.