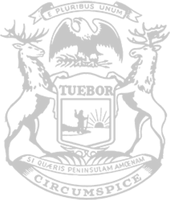 Mueller introduces plan to reverse governor's local police funding cuts
State Rep. Mike Mueller, of Linden, today introduced a plan to restore important funding to allow more deputies to patrol on Michigan roads, money previously stripped out of the state budget through a line-item veto by Gov. Whitmer.
When signing budget bills for the fiscal year beginning Oct. 1, Gov. Whitmer cut $13 million from the secondary road patrol program – completely defunding the initiative and jeopardizing public safety. The program's funding is used by county sheriffs to hire additional personnel to patrol secondary roads throughout the state.
"This is all about restoring essential funding for public safety across Michigan," Mueller said. "I know firsthand how critical the secondary road patrol program is for rural communities through my 19-year career as a sheriff's deputy. The safety of our communities should never have been held hostage for a widely unpopular 45-cent gas tax increase.  I hope the governor reverses course, does the right thing, and adequately restores funding to this vital program."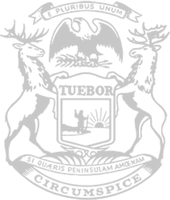 © 2009 - 2020 Michigan House Republicans. All Rights Reserved.
This site is protected by reCAPTCHA and the Google Privacy Policy and Terms of Service apply.