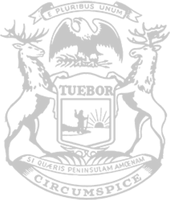 COLUMN: Legislature has plans to increase – not cut – school funding
RELEASE
|
September 3, 2019
We all want a brighter future for our children and grandchildren, and the keys to their success often depend on the decisions made in Lansing. As a longtime teacher who now serves in the Michigan House, supporting education is always going to be one of my top priorities.
With my first budget cycle as your state representative in full swing, I'm honored to be in a position to fight on behalf of students and educators to help secure the increased support they deserve.
Unfortunately, the political rhetoric surrounding the budget has gotten a little heated over the past few weeks, so I wanted to take some time to clear up the confusion.
I was surprised to read statements from Gov. Gretchen Whitmer claiming the Legislature has presented plans to "cut public education resources" in next year's budget. She recently included this misinformation in a letter sent to education leaders throughout the Upper Peninsula.
It's wrong for the governor to try to scare people into thinking school funding is in jeopardy because it simply isn't true.
The House budget plan adopted in June – which I voted for – would increase the commitment to public education by more than $200 million, raising the state's total investment in K-12 education to more than $15 billion a year.
Every school district in the Upper Peninsula would receive an additional $90 to $180 per student for a total foundation allowance of $8,056 to $8,529 per student.
But our commitment to education doesn't end there.
We increased funding for career and technical education to more than $78 million so students will be better prepared for good careers in high-demand fields. This includes boosting the CTE allocation to $75 per student, as well as $21 million in equipment grants to make these specialized education programs possible.
Early literacy also is addressed. We proposed a $2.1 million increase to fund additional literacy coaches for our kids and plan to continue the $19.9 million to increase instructional time for K-3 students not reading at grade level.
The biggest frustration I have with the budget process so far is that funding for schools, public safety and other essential services is being held hostage by Gov. Whitmer's continued insistence on a large fuel tax hike.
Families simply cannot afford to shell out an extra $6 to $10 every time they fill up their tank. That's why the governor's gas tax hike hasn't gained support from legislators on either side of the aisle.
The Legislature has suggested several alternatives that would put more money into road repairs and schools without a massive tax increase that drivers cannot afford.
Rather than spreading misinformation, the governor should be focused on finalizing a budget on time – regardless of whether the roads discussion is resolved by Oct. 1. Our public schools and local governments are counting on it.
###
State Rep. Greg Markkanen, of Hancock, is serving his first term in the Michigan House representing residents of Baraga, Gogebic, Houghton, Iron, Keweenaw and Ontonagon counties, as well as Powell and Ishpeming townships in Marquette County. He previously taught high school civics, history and geography for Baraga Area Schools and served on the Hancock City Council.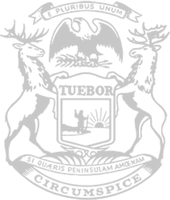 © 2009 - 2020 Michigan House Republicans. All Rights Reserved.
This site is protected by reCAPTCHA and the Google Privacy Policy and Terms of Service apply.