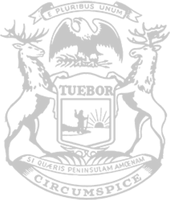 Wentworth tapped to lead new House special committee
Temporary panel to be centered on auto insurance reform
State Rep. Jason Wentworth today was appointed by Speaker of the House Lee Chatfield to chair a new committee specifically tasked with crafting a lasting solution to the state's highest-in-the-nation car insurance premiums – offering affordability for all Michigan drivers.
The temporary House special committee will focus on auto insurance and work with representatives to deliver a remedy to one of the most pressing issues facing the state – Michigan's no-fault insurance system.
"I am honored to be called upon by Speaker Chatfield to lead the deliberation process of one of the most dire issues impacting families statewide," said Wentworth, of Clare. "For each day that passes without a devised, lasting solution, Michigan families continue to be trapped between converging walls of financial hardship. It's going to take both of us – Democrats and Republicans – to come together in a bipartisan effort, set our differences aside and finally figure out a way to deliver historic car insurance reform."
Members of the special committee will be announced later this week.
Speaker Chatfield noted public support for reform statewide has reached a new high, adding he can't think of a better person to lead the panel responsible for spearheading critical legislation Michiganders not only demand, but deserve.
"The ridiculously high cost of auto insurance is the single biggest issue holding back our state and getting in the way of further growth," said Chatfield, of Levering. "This special committee will allow us to focus on delivering a real solution this term and lowering rates for hard-working Michigan families. It's time we cut through the politics on this issue and finally move our state forward with real reform. The people we represent are demanding car insurance reform, and we are taking real, measurable steps to get it done."
Wentworth has begun his second term representing the 97th House District, which includes the residents of Clare, Gladwin and Arenac counties as well as parts of Osceola County. Wentworth was unanimously voted in by his House colleagues last week for the leadership position of Speaker Pro-Tempore.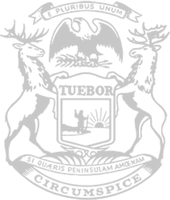 © 2009 - 2022 Michigan House Republicans. All Rights Reserved.
This site is protected by reCAPTCHA and the Google Privacy Policy and Terms of Service apply.