State Rep. Michael Webber: Cost-saving car insurance reform now waits for governor's signature
State Rep. Michael Webber today joined his House colleagues in approving a bipartisan plan to deliver significant rate relief for drivers across the state.
The House overwhelmingly voted to approve legislation guaranteeing lower rates by giving drivers more choice on personal injury protection coverage, limiting medical service fees, and combating fraudulent claims. The plan, SB1, will soon be headed to the governor's desk and is expected to receive her signature.
The bipartisan solution is designed to end Michigan's long tenure as the state with the most expensive car insurance rates in the nation and takes effect in July 2020.
"This plan cuts back on the fraud and waste in the system that drove up costs by allowing more motorists to be insured, which means safer roadways for all Michigan drivers," Webber said. "This plan also reins in costs, guarantees lower rates and allows drivers the flexibility to choose the coverage plan that works best for them."
The final plan also incorporates ideas based on legislation Webber introduced to require an independent audit of the Michigan Catastrophic Claims Association and proper oversight over rate making in order to provide more transparency and accountability.
Michigan's costs are high largely because it's the only state mandating unlimited lifetime health care coverage through car insurance. The bipartisan reform plan allows those currently using the coverage to keep it, and those who want it in the future to continue buying it – while providing more affordable options.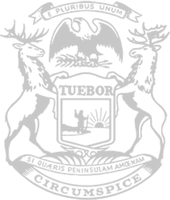 © 2009 - 2023 Michigan House Republicans. All Rights Reserved.
This site is protected by reCAPTCHA and the Google Privacy Policy and Terms of Service apply.